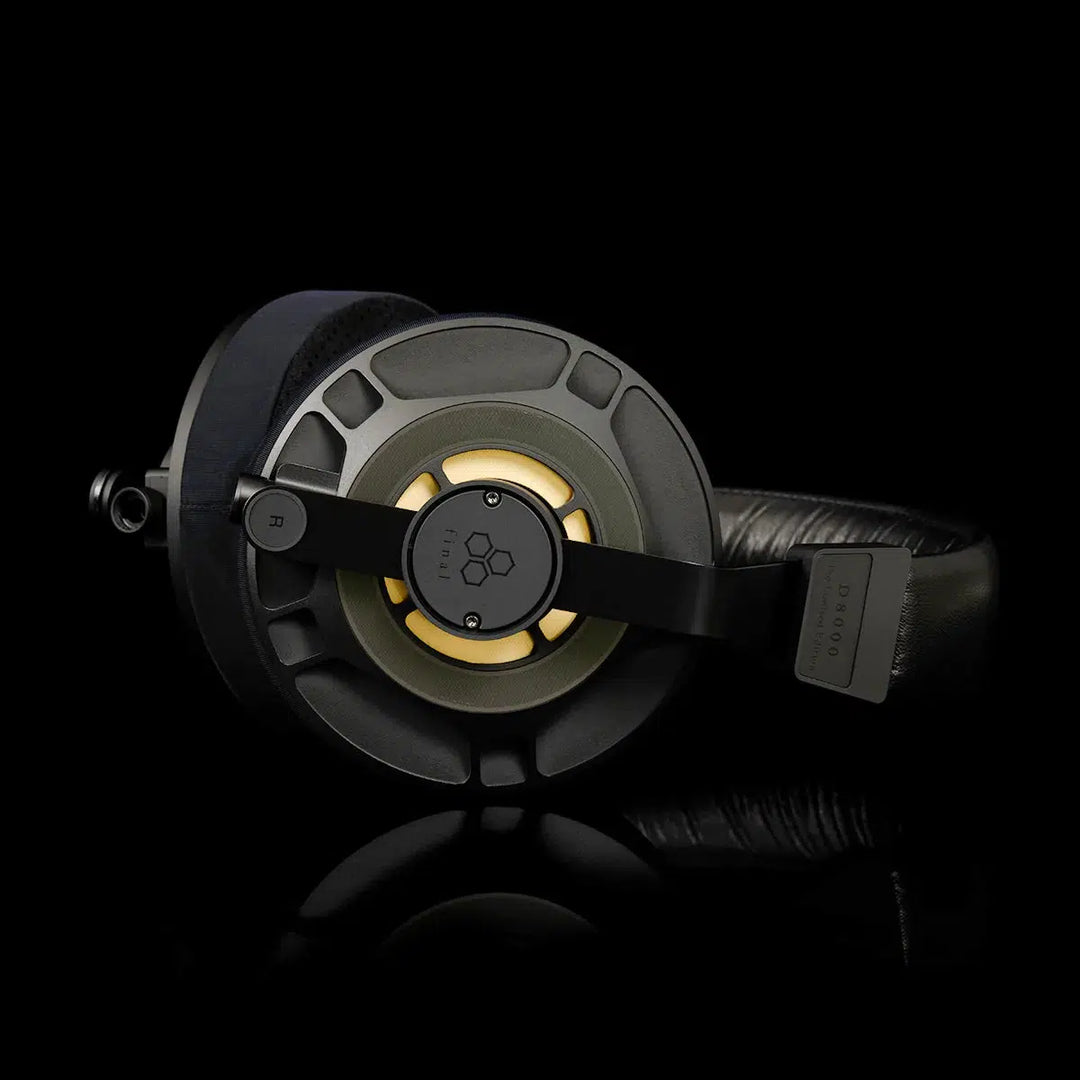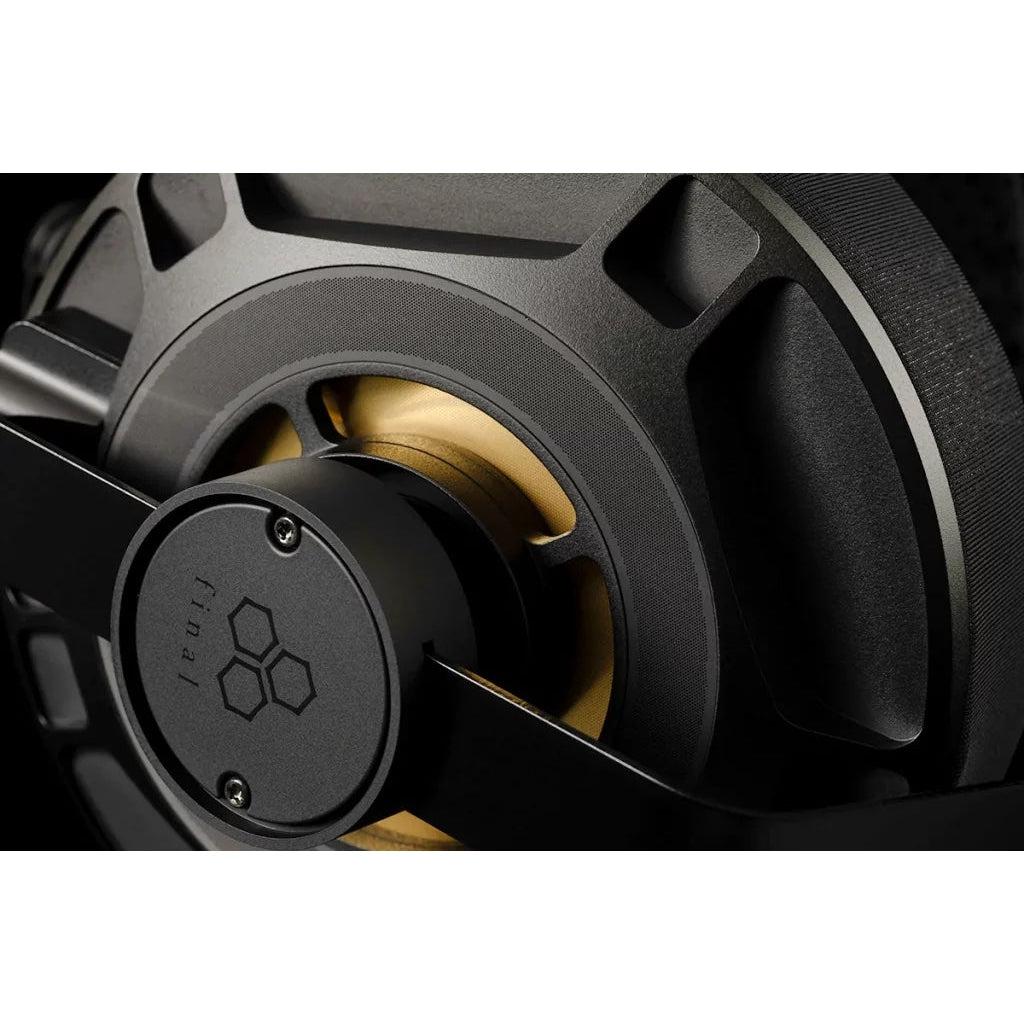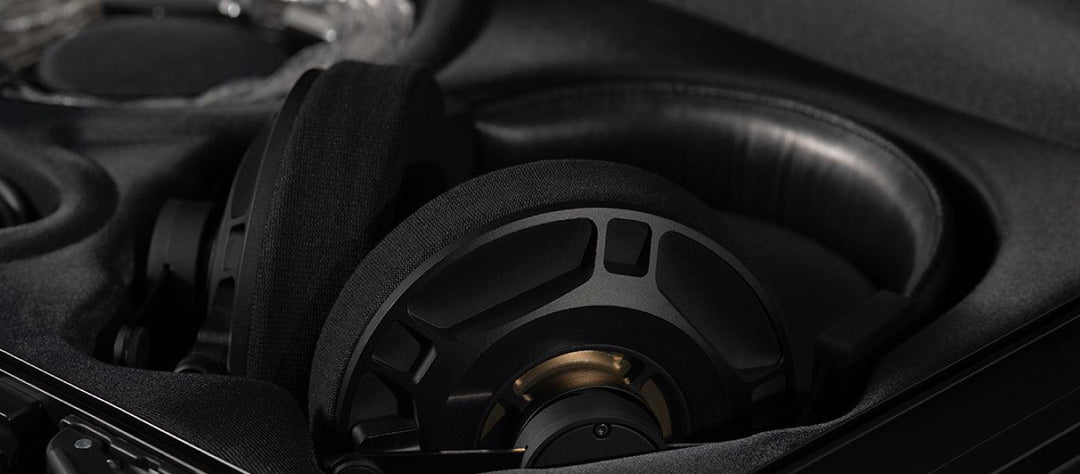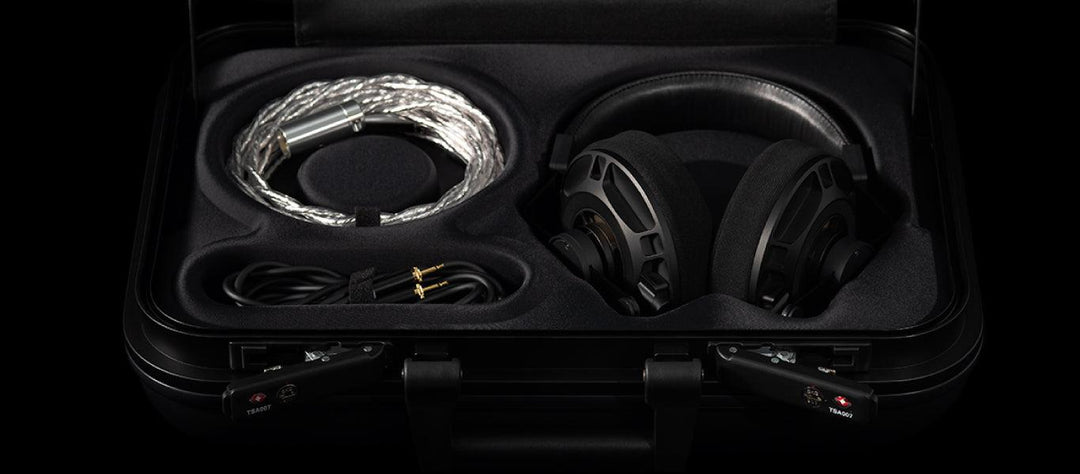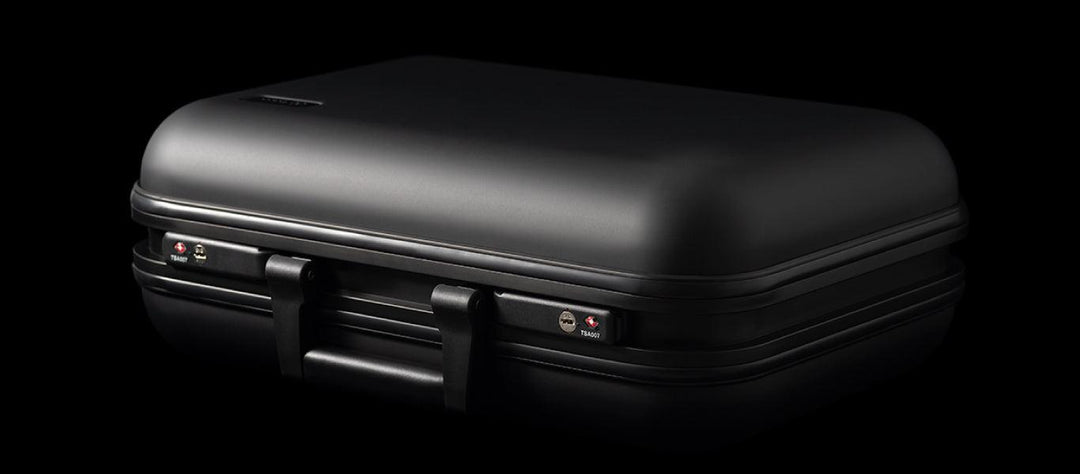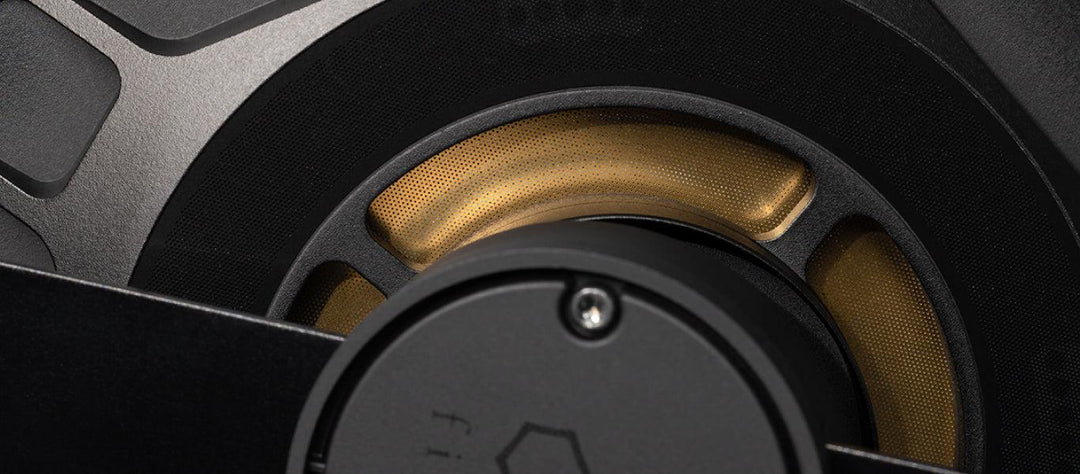 Final D8000 Pro Limited Edition | Open Back Planar Magnetic Headphones
---
Celebrate Final Audio with the Final D8000 Pro Limited Edition Flagship Planar Magnetic Headphone
Only 200 units available worldwide
Authentic Premium Matte Black Housing
Gold Plated Inner Meshed AFDS driver Plate
Alumite-Black Hanger Headband
Earpads made from Washi Japanese paper
Comes with 10' (3m) 4-pin XLR and 5' (1.5m) 4.4mm OFC cables
Includes Attache-Type carrying case with TSA lock
Bloom's Take

We love the Final D8000 Pro for its high level of technical performance coupled with a natural, organic timbre. The Limited Edition gives it a great-looking new finish and a few tweaks to the sound signature that enhance it even further. If you're looking for a unique way to enjoy one of the best headphones out there, you better act fast, because with only 200 units available worldwide, the D8000 Pro Limited Edition will be gone before you know it.
Limited Edition, highly acclaimed flagship planar magnetic headphones
To mark the year when we entered a new phase in our ongoing efforts for research and development, and in the pursuit of sound quality with the latest technologies, we are releasing a Limited Model of our flagship D8000 Pro Edition headphones, with a new stylish finishing concept and further upgrades. As symbolic accents, a luxurious and authentic matte black finish is applied throughout, and gold-plated perforated metal is used for the AFDS driver. Meanwhile, the structural and acoustic design of the driver, and dedicated housing construction, which optimizes sound quality and is highly acclaimed worldwide, have been retained.
Features
AFDS: Air Film Damping System
With D8000 Pro Limited Edition, the problem with the diaphragm coming into contact with magnets has been solved through AFDS (Air Film Damping System), and it has become possible to lower the frequency limit of the bass that the driver unit can reproduce. Combined with newly developed breathable earpads, the rich bass sound with a sense of openness which normally can only achievable with superior dynamic driver becomes possible.
Designed with Prolonged Use and Ease of Repair in Mind
So as to make repairs and future upgrades possible, almost every part has been designed in such a way that they can be disassembled, ensuring that the product can be used for many years following purchase.
A Machined Aluminum Magnesium Alloy Housing
To establish AFDS, an extremely high level of precision compared to typical driver units is necessary. Because of this, the machined aluminum magnesium alloy housing has been machined with great precision and applied with luxurious and authentic matte black finish.
Manufactured at Our Own Factory Espousing Precision
The D8000 Pro Limited Edition is manufactured at our own factory in Japan. Together with the precision of individual parts, the precision involved in the assembly process depends on the precision of the tools known as jigs that assist in the assembly process. So as to be able to fine-tune even the slightest of irregularities in jig precision during the assembly process, we design and manufacture production jigs and measurement jigs ourselves.
Newly-developed open type earpads
Most headphones, both closed-back and opened-back headphones, have sealed earpads in order to extend the reproduction frequency to bass to compensate for the lack of bass reproduction capability of the driver unit.

However, in order to express the natural, expansive, high-quality bass, the driver unit itself must be capable of reproducing those low frequencies and paired together with breathable earpads. However, conventional planar magnetic drivers and most dynamic drivers suffer from the lack of low-frequency range when paired with breathable earpads.

For the D8000 Pro Limited Edition, the earpads that greatly influence sound quality have been newly developed from Washi ,means, Japanese traditional paper, which has excellent durability, air permeability, moisture control, and antibacterial/odor-eliminating properties.
Differences in Sound Quality Comparing with D8000 and D8000 Pro Limited Edition
The D8000 Pro Limited Edition is adopting the exact same AFDS driver and structural design as the D8000 Pro Edition and therefore it possesses the same sonic characteristic. However, due to the newly designed earpads which have different air permeability, users can expect slightly different when out of the box but the difference would fade away after the earpads become slightly softer with use.
Specifications
Housing: Aluminum Magnesium Alloy
Driver: AFDS Planer Magnetic
Cable: OFC black cable 1.5m, 4.4mmφ plug / OFC silver coated cable 3m, XLR 4-pin plug
Sensitivity: 98dB/mW
Impedance: 60Ω
Weight: 523g (excl. cable)
Cord length: 5' / 10' (1.5m/3m)
Accessories
Detachable OFC silver-coated balanced cable XLR 4-pin 3m
Detachable OFC black balanced cable 4.4mm TRRRS, 1.5m
Attache Case-Type New Carrying Case with *TRAVEL SENTRY® Approved Lock