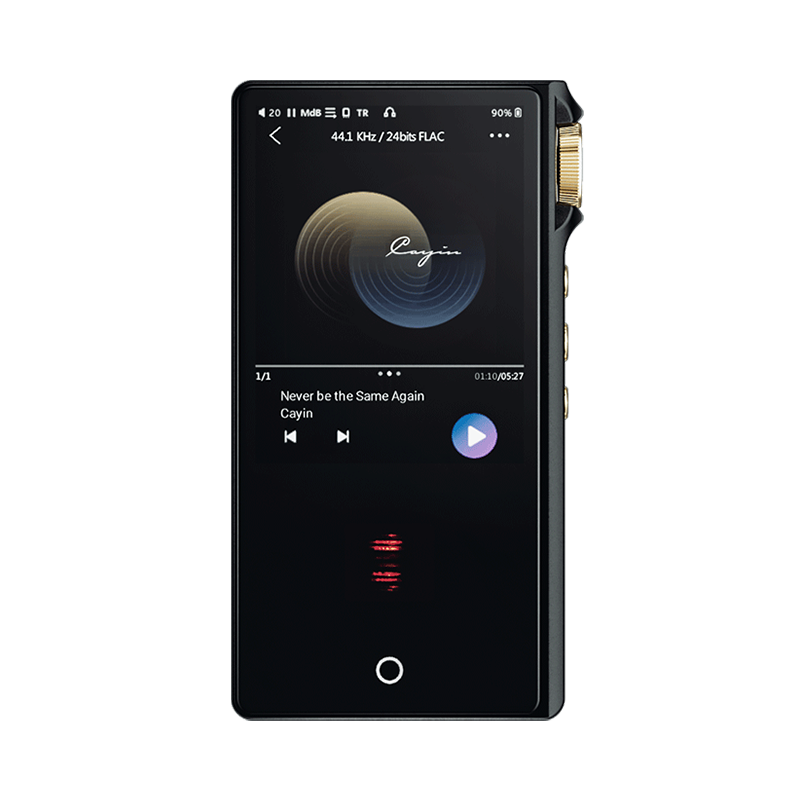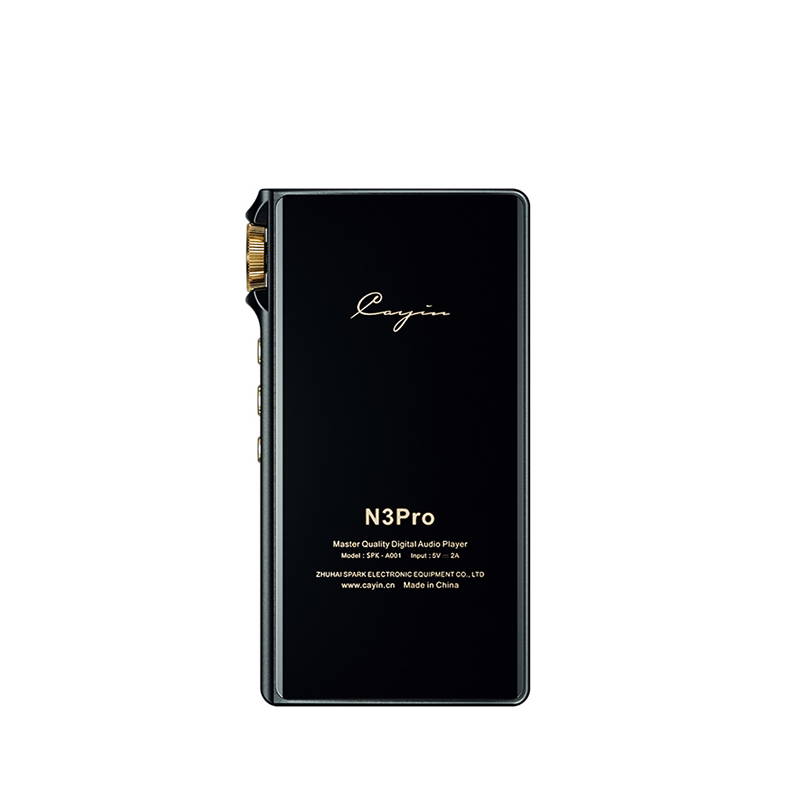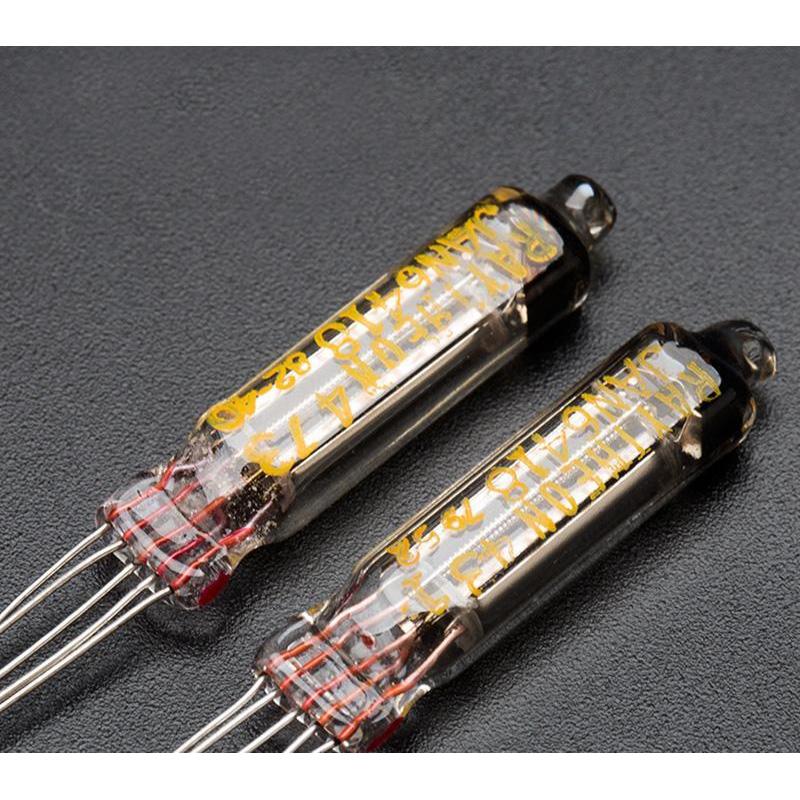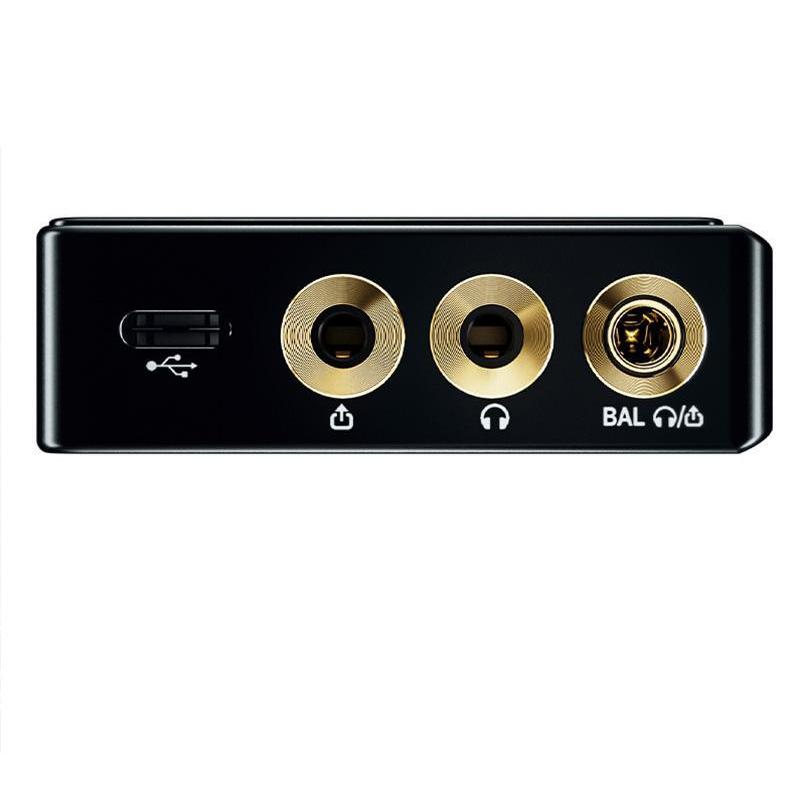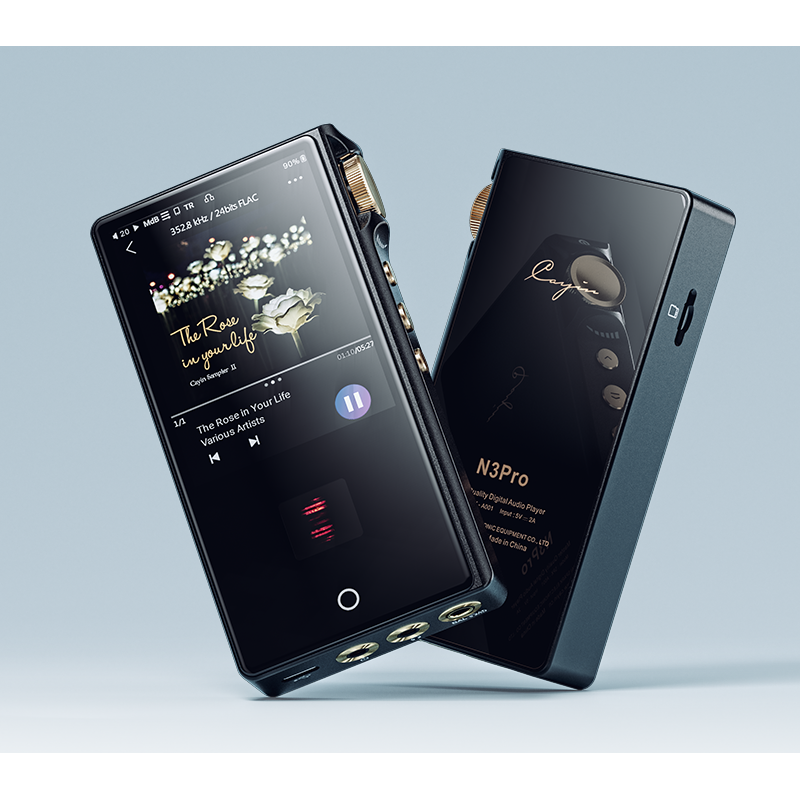 Cayin N3Pro | Digital Audio Player
---
Our Take: The Cayin N3Pro's feature set and sound quality is unbeatable at this price point. If you're shopping for a DAP under $500 and you don't need  streaming apps like Spotify or TIDAL, the N3Pro should be at the top of your list. Read our full review.

Note: Unlike most other DAPs we offer, the Cayin N3Pro does not have wireless internet, or support for installing music streaming apps. It's core design is a 100% pure music player. However, you can use the N3Pro as a Bluetooth or USB DAC/Amp to take advantage of it's capabilities to playback audio from other devices. The N3Pro also does not have internal storage, but supports microSD cards up to 512GB.

From Cayin
Highlights:
Dual Timbre: Vacuum Tube and Solid Dual (3.5mm single-ended only)
Dual Operation Mode: Triode and Ultra-linear (3.5mm Tube only)
Matched pair JAN6418 in mechanically suspended shock-absorption protection
Dual AK4493 DAC decodes up to 32Bit/384kHz and DSD256 native
Fully balanced design with 4.4mm and 3.5mm phone out
Powerful Headphone output, up to 800mW@32Ω Balanced
2 line out, 2 digital outputs, USB DAC
Hi-Res Wireless DAC (LDAC, UAT, AAC)
Choice of Timbre
Solid state provides stellar dynamics and separation, and is recommended for music that requires transparency. Vacuum tube is smooth, liquid and warm. It shines on vocal and pop music.
Dual Operation Mode
Change the output power and sound signature instantly between Triode and Ultra-linear. Optimize your system for different musical presentation.
Triode Mode is sophisticated and elegant. It will tighten your soundstage. Images are in focus and the mid-range will be more up front. Excellent for string and vocal-based music and songs that are intimate and refined.
Ultra-linear Mode is lively, clean, and energetic. The transient response is enhanced. The soundstage will open up for a better sense of space and dimension. Excellent for instrumental songs or songs that require punch, dynamics and control.
Vintage Military Miniature Tubes
Features Dual Raytheon JAN6418 tubes. A low power consumption, only slightly warm pentode tube can be integrated for Triode or Ultra-linear mode. The Raytheon JAN6418 tube was originally used in military communication applications and was later installed in high-end condensor mics because of its "classic tube sound."
Microphonic and Shock Treatment
To minimize vibration of the filament, the tubes are house in a custom made silicon case which is suspended in a specially crafted slot. By using a flexible PCB we maximized this suspension effect.
After months of trials and many redesigns, you can now walk around or place the player in a backpack while listening with nominal detrimental effects.
Dual DAC
Features two AKM AK4493EQ DAC chipsets, and natively decodes up to DSD256 and 32-bit/384kHz with stellar dynamic range and resolution. When operating in Mono mode, the DAC will deliver better dynamic range, signal to noise ratio and channel separation.
Fully Balanced Design
The N3Pro has a powerful 800mW headphone output. The DAC outputs the hot and cold signal stream identically except for the polarity. These will go through LPF and a headphone amplifier in parallel. When L+, L-, R+, and R- are transmitted and processed independently,  common-mode noise will be cancelled out and cross-talk will be reduced. The differential headphone amplifier outputs the difference between the hot and cold signals, and this will increase the output power and channel separation significantly.
Long Playback Duration
The custom built lithium battery and a carefully tuned power management system provide :
11 hours of 3.5mm + Solid State playback
9 hours of 3.mm + Vacuum Tube playback
9 hours of 4.4mm playback
Choice of Analog and Digital Interfaces
Hi-res Wireless
The N3Pro features Duplex Bluetooth 5.0. Pair with Bluetooth headphones or speakers. Enjoy music without being limited by physical connections. Also enjoy your Tidal and Qobuz on Mobile wilth playback through N3Pro in  UAT, LDAC, or AAC.
Audio Circuit Design
Specifications

DAC: AK4493EQ x 2

Vacuum Tube: JAN6418 x 2
Bluetooth Version: V5.0
Display: IPS 3.2" (420x360)
Battery: 3.7V 4100mAh
Headphone Output 3.5mm Solid State

32Ω – 250mW

140Ω – 53mW
300Ω – 27mW

Headphone Output 3.5mm Vacuum Tube

32Ω – 130mW
150Ω – 30mW
300Ω – 15mW

Headphone Output 4.4mm

32Ω – 130mW
150Ω – 30mW
300Ω – 15mW
In the Box
Cayin N3Pro
Charge Cable
Protective Case
Screen Protector