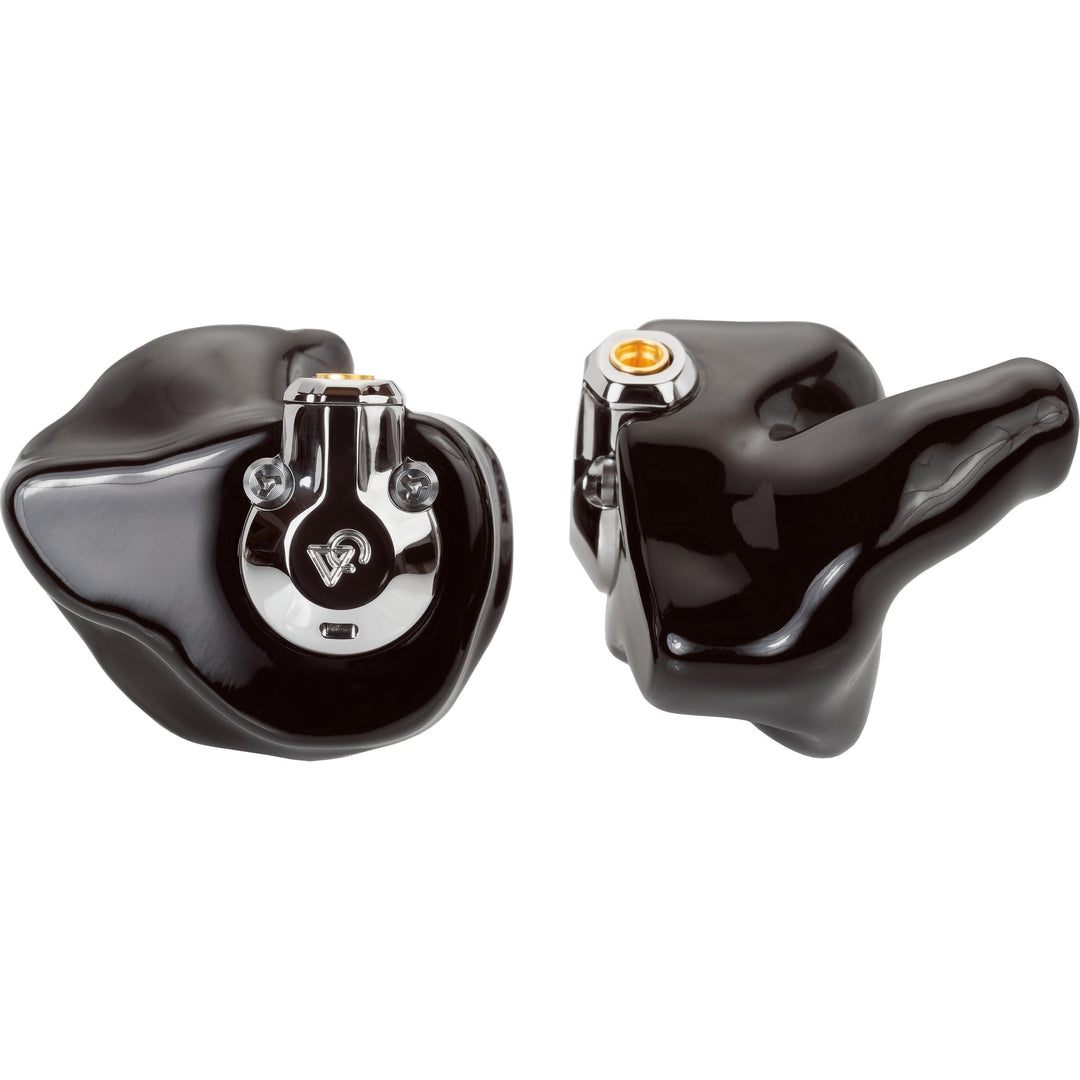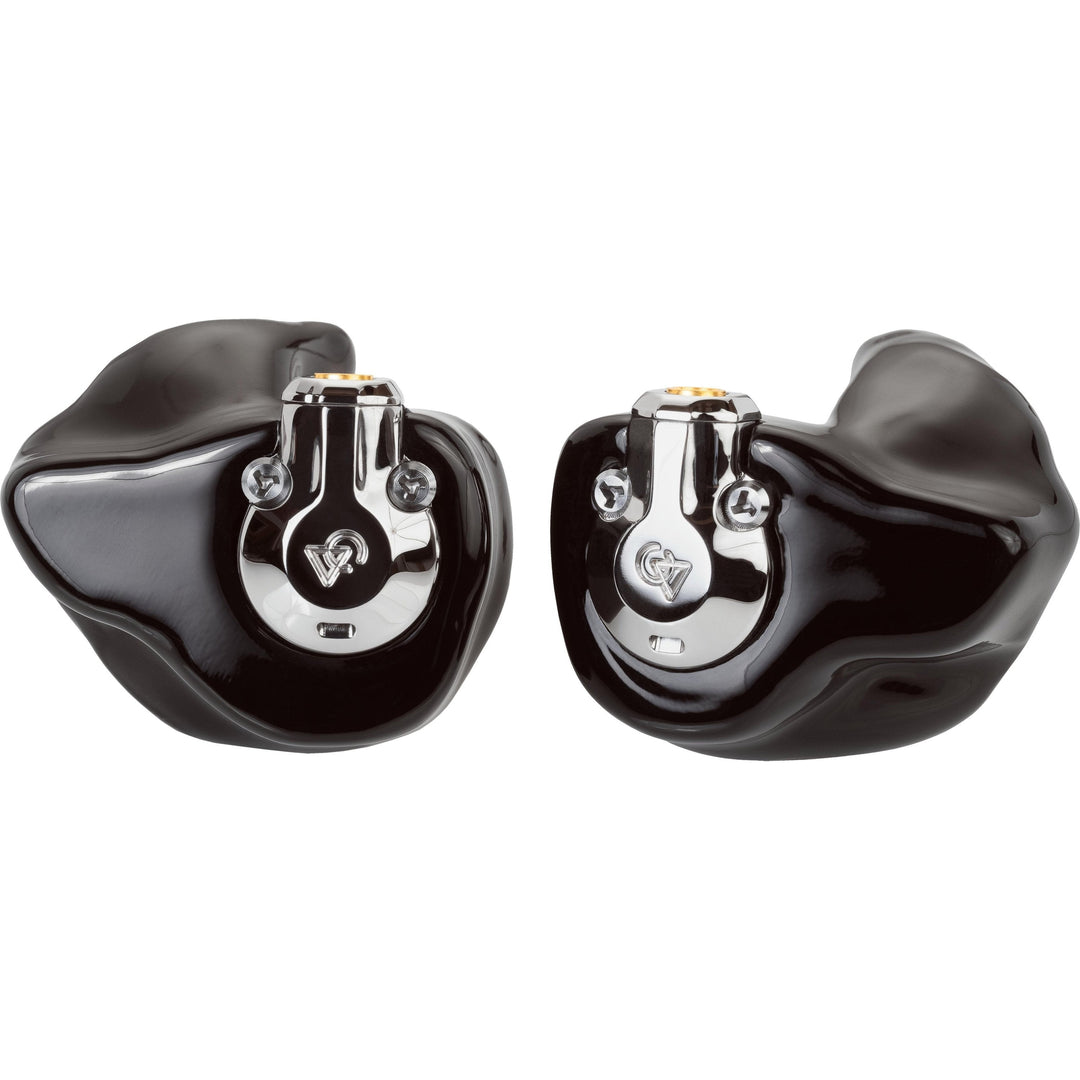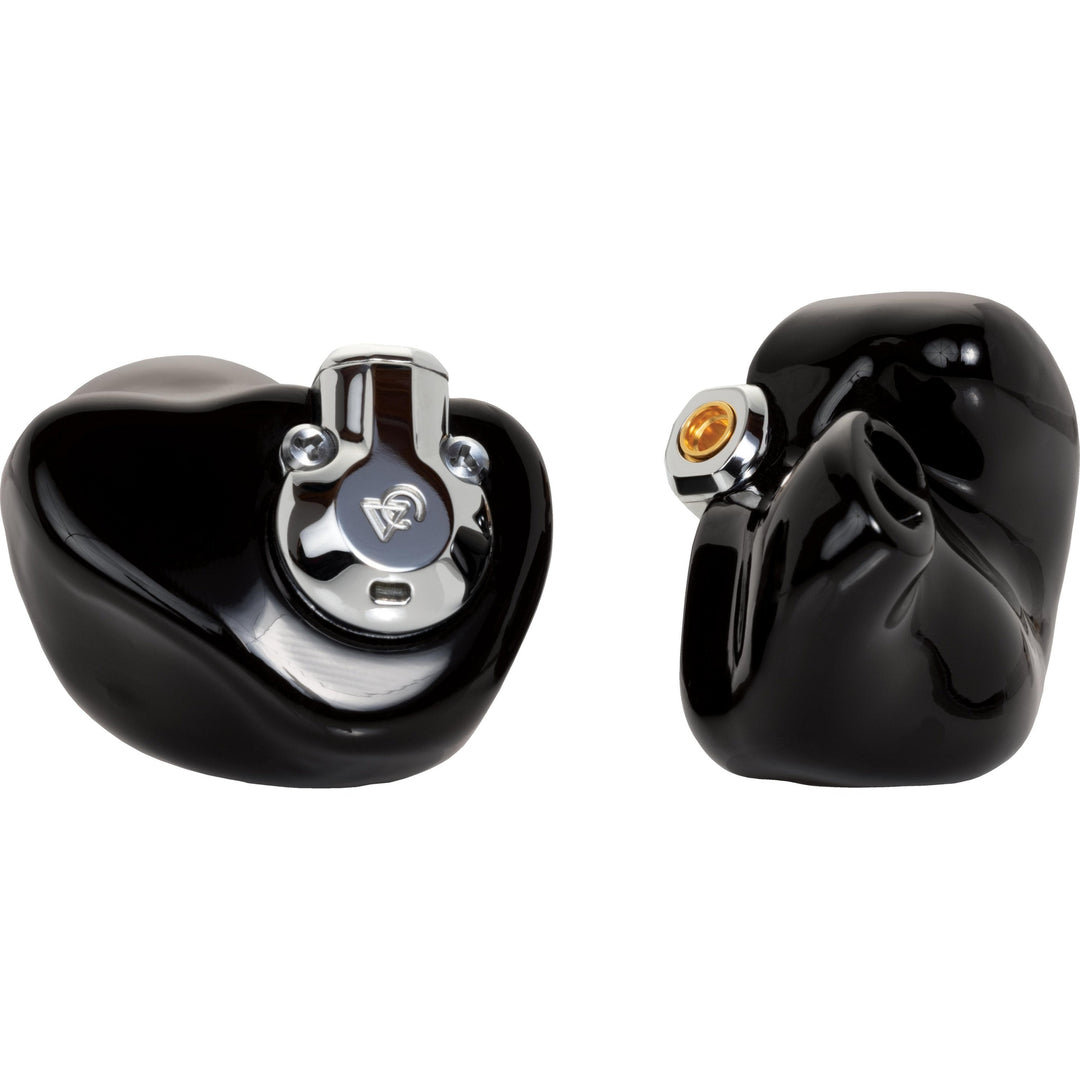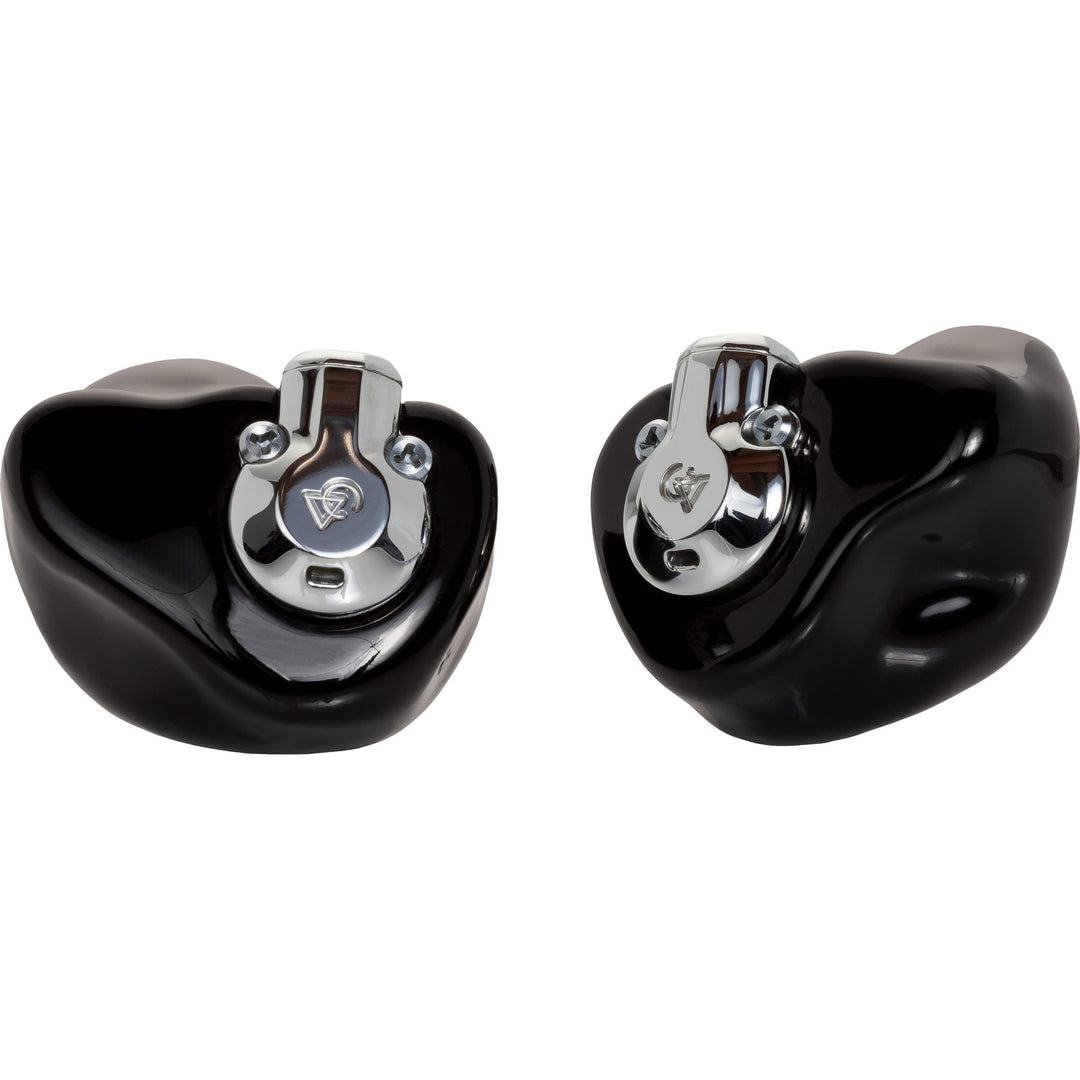 Campfire Audio Equinox | Full Range Dynamic Custom Earphones
---
Solid-body Custom-fit reference earphones from Campfire Audio.
Featuring a patent pending solid body design custom engineered and optimized for you.
Centered around our 10mm Full Range A.D.L.C. Diaphragm Dynamic Driver, Equinox is a reference tool for artists and audiophiles alike.
Each pair is made by hand for an unsurpassed fit and finish. And as always, designed and assembled in Portland, Oregon USA.
These are CUSTOM earphones from Campfire Audio
Current lead time is 10 days from the time Campfire receives the impressions. You need to visit an audiologist to get your ear impressions made first. By purchasing from Bloom, you receive our attentive lifetime support. We'll assist during each step of the process. Keep in mind, all custom earphones orders are final.
For more information about ordering customer IEMs, check out our Custom IEMs Guide or watch our video on Getting Custom IEMs. Feel free to Call, Email, or Message us if you have any questions about ordering custom IEMs.

Complete Custom Comfort
Hours of listening pleasure without fatigue. We offer two custom-fit style options; Audiophile Fit and Artist Fit.
Our Audiophile Fit offers a shallow seal depth without the unnecessary added length of traditional in-ear monitors for the stage. This fit is comfortable and is easy to enjoy wearing in a wide variety of conditions and locations. From a daily work commute to a studio mix-down, this is a great fit style for everyday use.
Our Artist Fit offers a more traditional seal depth to ensure the necessary sonic isolation and added security you need for demanding on-stage performances. Extending into the ear canal, this fit style is excellent for the professional musician.
Solid-Body Design

Unique to Campfire Audio Custom-fit earphones is our patent-pending Solid Body earphone design.
Each earphone begins with an impression of your ear. This impression is scanned into our system. Though our signature process, we manipulate the interior acoustic chambers of the Equinox design; arranging them in optimal position inside the shape of the impression. This also allows us the opportunity to optimize the performance of the earphone for your ear. This results in a better sounding earphone. Fewer moving parts also means a more reliable earphone over the life of ownership. Equinox is designed to be an audio tool and it will do so for years even in the most demanding conditions.
Powerful Performance
Using our 10mm full range A.D.L.C. diaphragm dynamic driver as our foundation, we created a custom fit earphone that is something sonically unique and a powerful performer.
With a custom fit and our 'Polarity Tuned' acoustic chamber design, Equinox successfully captures the natural musical presentation that only a single full-range high-quality driver can.
Without the complications of cross-overs or competing drivers, our 10mm DD is able to shine across genre. On-Stage performers love the punchy, realistic bass response many have never heard before from an In-Ear Monitor. Audiophiles love the unrivaled coherence of a single driver for Opera, Symphony, and Jazz. This is an easy listening earphone at it's finest.


Exceptional Earphones

Equinox features a meticulously buffed and hand-polished finish. The wonderfully smooth earphone body conforms comfortably to your individual ear shape; engineered to your anatomy.
Equinox is completed with a polished stainless steel cap. This cap serves the dual purposes of both protecting the sensitive internal components of the earphone and securely fastening the MMCX connector to the earphone's body. This ensures a reliable and lasting connection to the earphone. It also regulates the airflow both in front of and behind the driver.
Cadre of Cables

Pure Silver Litz – Our audiophile cable offering. This cable features four pure silver Litz conductors and over-molded low profile MMCX connectors. In listening tests we found this cable provided just the right amount of additional speed and resolution this dynamic driver needed to really shine in critical listening settings. This cable is available with a range of terminations: 3.5mm Stereo, 2.5mm TRRS, or 4.4mm Pentaconn.
Artist Litz – This performance-focused cable utilized the same conductor materials as our standard Smoky Litz cable; silver-plated copper. The distinguishing features are an additional 18" of cable length as well as longer over-molded MMCX connectors with built-in memory wire. This cable is available with either distinctively colored Red and Blue or semi-transparent smoky grey MMCX over-molds.
Smoky Litz – Our standard audiophile cable offering. This cable features four silver-plated copper Litz conductors and over-molded low profile MMCX connectors. This cable is available with a range of terminations: 3.5mm Stereo, 2.5mm TRRS, or 4.4mm Pentaconn.
Highlights

Solid Body Design Patent Pending from Campfire Audio

– Our new solid body design provides optimized acoustic performance by incorporating the tuning chambers of the earphone directly into the final earphone print.

Polarity Tuned Chamber

. Our Polarity Tuned Chamber allows us to optimize the sonic performance of our dynamic drivers. Deploying particular volume cavities, both in front of and behind our dynamic driver, we can pull bigger sounds from smaller drivers. This also gives us the ability, in the case of hybrid designs, to specifically target the driver performance.

3D printed ceramic acoustically optimized chambers

. Close attention to detail is critical to delivering you the superior musical experience from our earphones. Solstice features an acoustically optimized interior model that allows each driver to deliver the very best sound quality. When heard together, the drivers offer a seamless musical experience as a result of this process.
 Specs
5Hz–20 kHz Frequency Response
105 dB SPL/mW Sensitivity
19 Ohms @ 1kHz Impedance
Less than 1% Total Harmonic Distortion
Single Full Range 10mm Dynamic Driver
Plasma enhanced Chemical Vapor Depostion (C.V.D.) Amorphous Diamond Like Carbon (A.D.L.C.) Diaphragm.
Beryllium / Copper MMCX Connections
Stainless Steel Driver Enclosure with Custom Fit Body
In the Box
Campfire Audio Equinox Custom Earphones
Campfire Audio Premium Leather Earphone Case
Campfire Audio Cable of your choice (3 aforementioned options)