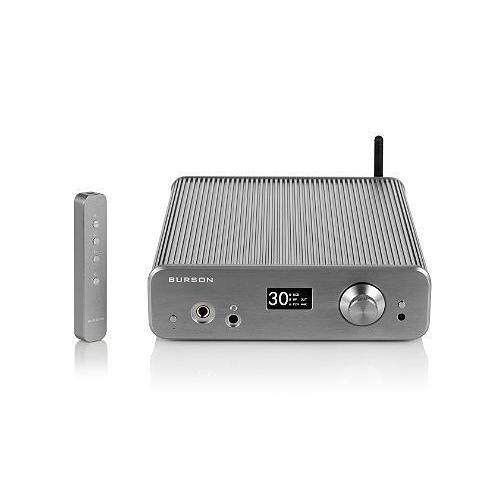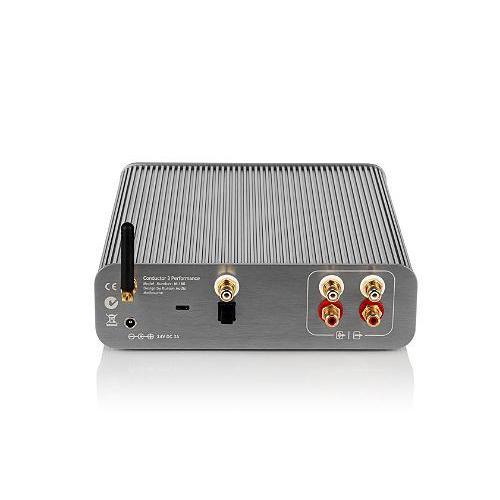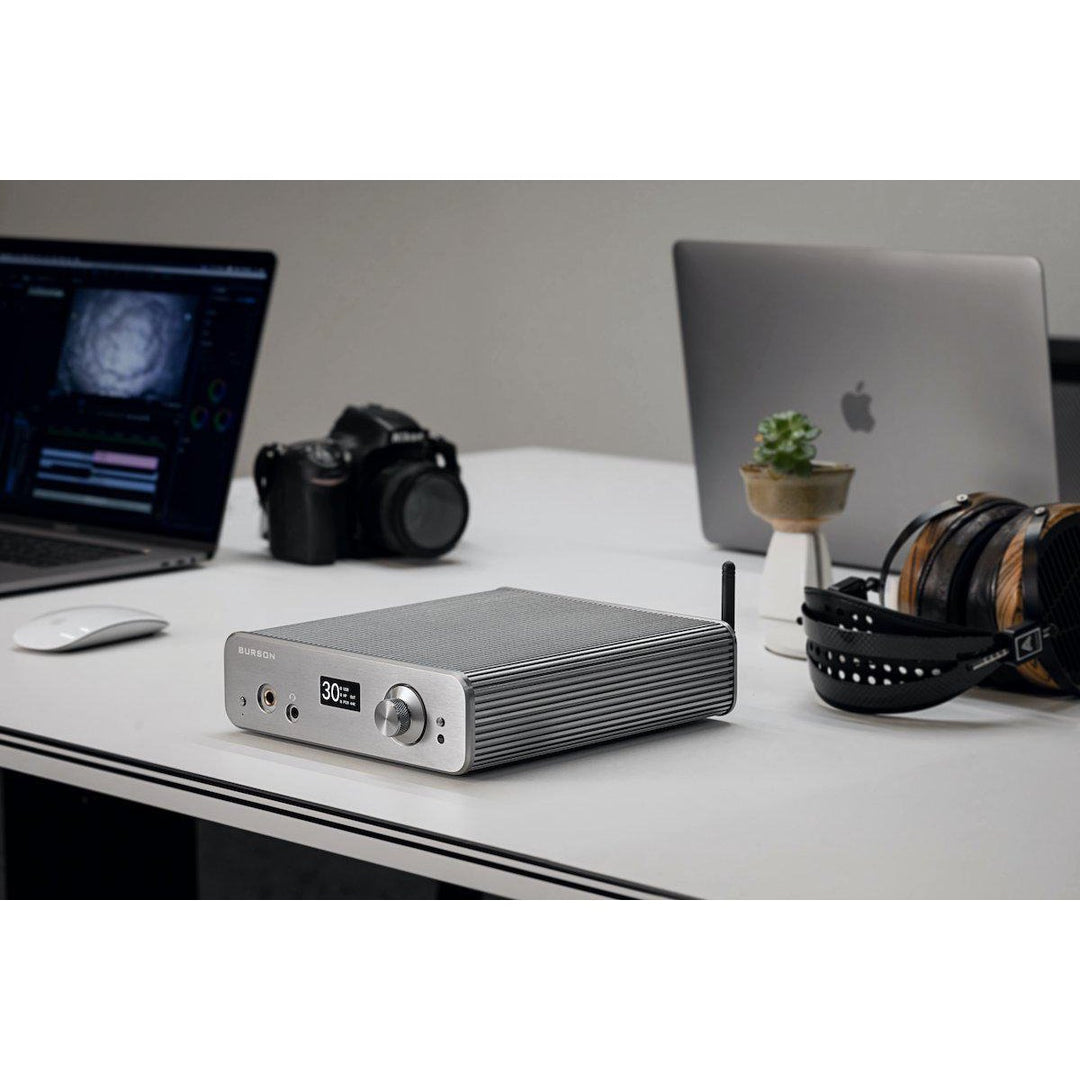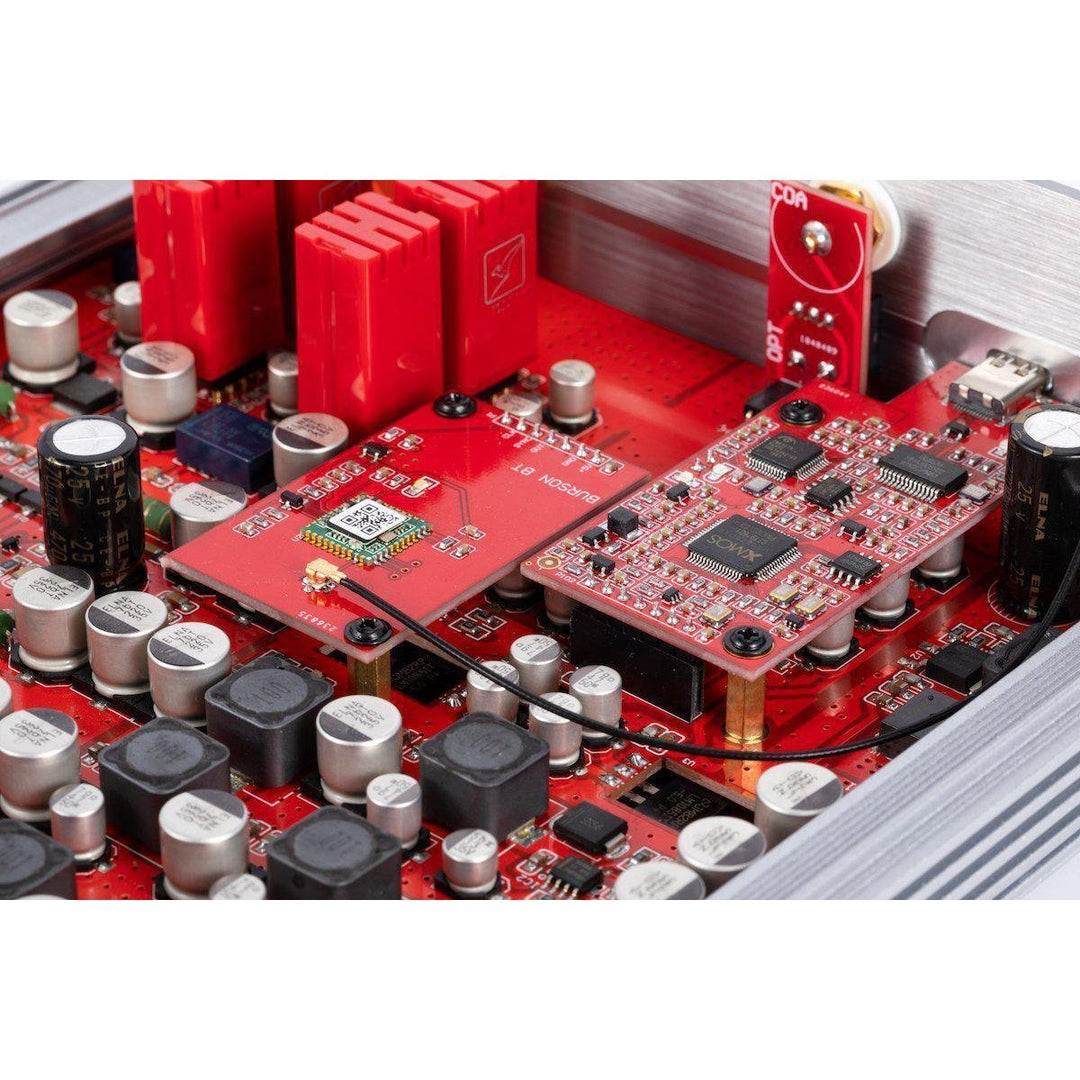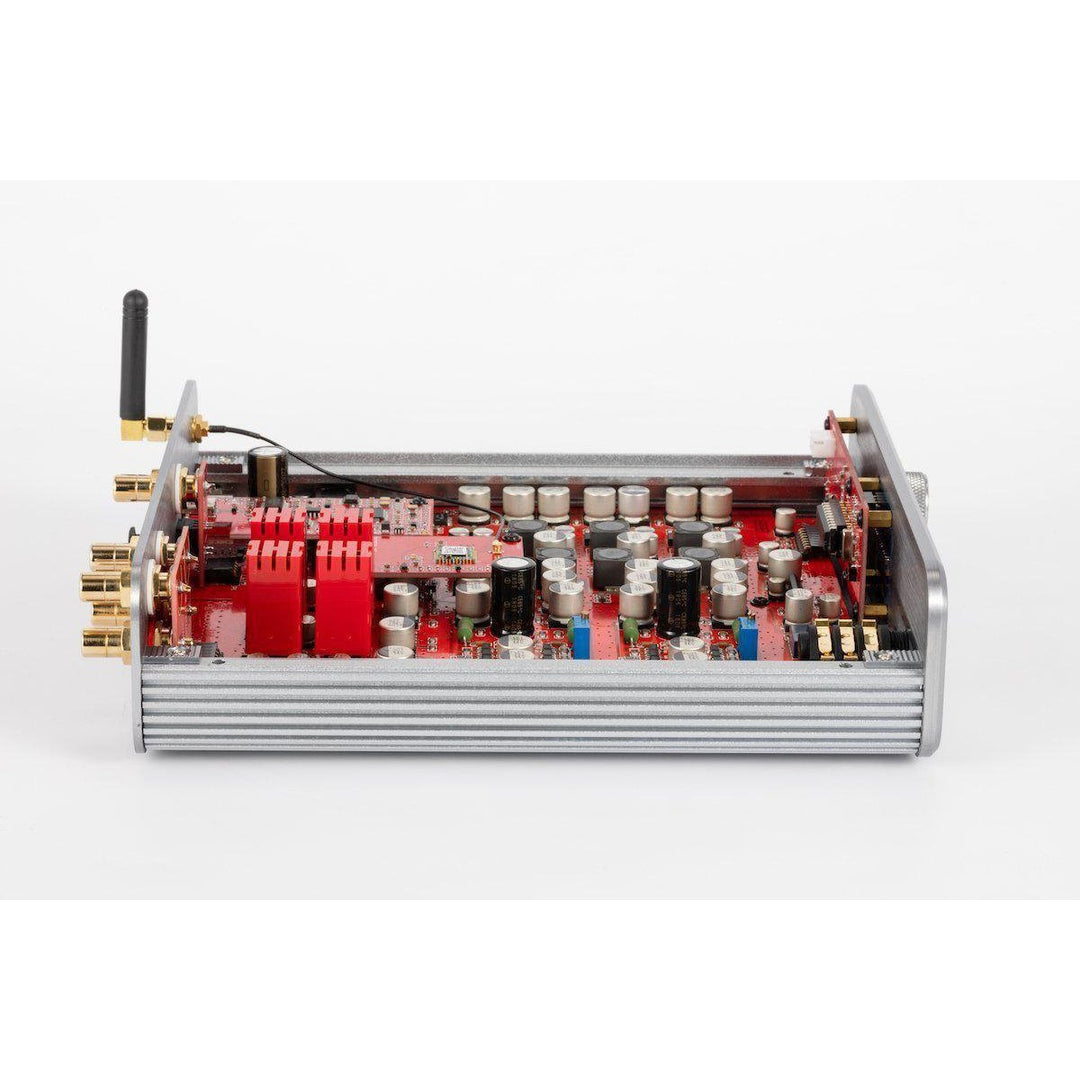 Burson Conductor 3 Performance | Headphone Amp, DAC, and Preamp
Regular price
Sale price
$1,044.00
/
---
Get the Sound you want with the Power you need with the Burson Conductor 3 Performance
Desktop DAC, Pre-Amp, and Headphone Amplifier
SABRE ESS9038Q2M DAC and customized USB driver for low latency, bit-perfect playback
Includes V6 Vivid discrete opamps and "rolling-ready" for tailored sound
Qualcomm Bluetooth 5.0 receiver with 24bit/96khz playback
ROON tested and ready
Bloom's Take

The Burson Conductor 3 Performance is a great DAC/Amp in its own right, with clear, accurate output and huge soundstage. It also happens to be a great choice if you're familiar with the Burson Conductor line, and want the Conductor 3 sound at a lower price point and with a smaller footprint.
From Burson
Some DAC/Amps claim to give you the front row experience in exchange for less soundstage. Others promise a 3D soundstage in trade for fewer details. The Conductor 3 Performance simply gives you everything in the recording without sugar-coating the good and sometimes ugly. You can locate a tapping foot on the stage while enjoying that lingering vibration of air after a keystroke.

Advanced Digital
The Conductor uses the SABRE ESS9038Q2M DAC and XMOS USB receiver chips, the most advanced and expensive in the industry. Its customized USB driver by German manufacturer Thesycon ensures low latency, bit-perfect, accurate DSD512 and 38bit/786khz audio playback.
Featuring Qualcomm's CSR8675 Bluetooth 5.0 receiver at 24bit/96khz playback with aptX HD audio codec, it pushes sound quality to the highest level with easy connectivity.
The Power Supply
The Conductor features the same Max Current Power Supply (MCPS) that has made the Conductor Reference legendary. A technology developed, owned, and used exclusively by Burson, the MCPS raises voltage frequency from 50Hz to 170kHz, pushing noise beyond human hearing while overcoming the disadvantages of both linear and conventional switching power supplies for incredible, dynamic micro-detail.
The Cool Case
Burson aims to tame typical, Class-A amps from heat-fin "monsters" into elegant, desktop-friendly amps using their Cool Case. Made from high-density aluminum, the Cool Case is a unified heat-sink keeping the Conductor cool and optimal. Critics such as 'Headfonics' called it "the new standard" in the audio industry. Having a footprint 30% less than the Conductor Reference and volume similar to a lunch box, it is beautiful but non-obstructive.
Opamp Rolling Fun
The Conductor Performance comes with Burson V6 Vivid discrete opamps, but don't let that limit your listening experience. The Conductor encourages opamp "rolling" with gold plated DIP8 sockets along its signal path. With hundreds of audio opamps out there, enjoy the flexibility of tailoring your listening experience to your preference.
The Sound
While the Conductor Reference is like Hugh Jackman in 'Kate and Leopold,' the Conductor Performance is the shredded Wolverine: it's still him but stripped down! Power and the ability to control will be overwhelming as it energizes every note and in-between spaces bringing accuracy and micro-detail. The C3 Performance is for the perfectionist who works hard but plays even harder.
Specifications
Measurement
Input impedance: 39 K Ω
Frequency response: ± 1 dB 0 – 58Khz
THD: <0.0015%
Output impedance (Headphone Amp): 0.5Ω
Output impedance (Pre Out / DAC Out): 1Ω / 25Ω
Conductor 3P General Info
Inputs: USB, Optical Toslink, BT 5.0, microphone
Outputs: (x1) RCA Pre Amp, (x1) RCA Line Level DAC, (x1) 6.3mm Headphone
Head Amp: 6W SE PC
Power Supply: (x3) MCPS
Weight: 6.6 lb (3 kg)
Dimensions: 7.9" x 9.8" x 2.4" (200mm x 250mm x 60mm)
DAC Spec
DAC: (x1) Sabre ESS9038Q2M
Channel Separation: 142 dB @ 1KHz, 135 dB @ 20KHz
THD+N: 0.0005% @ 1KHz, 0dBFS
COAX & Toslink / SPDIF: up to 24bit 192K
Bluetooth Input: Bluetooth 5.0 aptX HD (Qualcomm CSR8675)
Asynchronous Isochronous USB Spec
Desktop OS: Windows XP, 7, 8, 10 | Mac OSX
Mobile OS: iOS, Android (OTG support)
PCM Support: PCM ≤ 768kHz @ 16, 24 or 32bits
Native DSD: Native DSD 64 / 128 / 256 / 512
DSD over PCM: DoP64 / DoP128 / DoP256/Dop512
Impedance (Headphone Jack)
16 Ω: 6W, SNR 96db, 99% Separation
32 Ω: 3W, SNR 98db, 99% Separation
100 Ω: 1W, SNR 95db, 99% Separation
150 Ω: 660mW, SNR 96db, 99% Separation
300 Ω: 330mW, SNR 96db, 99.5% Separation
Conductor 3 Comparison
| | | | | | | |
| --- | --- | --- | --- | --- | --- | --- |
| Model | Retail Price | Dimensions (mm) | DAC(s) | Analog | Power Supply | Others |
| Conductor 3XR | $2144 | 255 x 270 x 70 | (x2) ESS9038Q2M | 7.5Wpc XLR / 3.5Wpc SE | (x5) MCPS | (x2) Analog Inputs |
| Conductor 3R | $1744 | 255 x 270 x 70 | (x2) ESS9038Q2M | 7.5Wpc SE | (x5) MCPS | (x2) Analog Inputs |
| Conductor 3XP | $1344 | 200 X 250 X 60 | (x1) ESS9038Q2M | 6Wpc XLR / 3Wpc SE | (x3) MCPS | |
| Conductor 3P | $1044 | 200 X 250 X 60 | (x1) ESS9038Q2M | 4Wpc SE | (x3) MCPS | |
In the Box
Burson Conductor Unit
IC Opamps for warranty diagnostic use
USB-C to USB-C Cable
OTG Adapter
Remote Control
Hex key
24V Power Supply