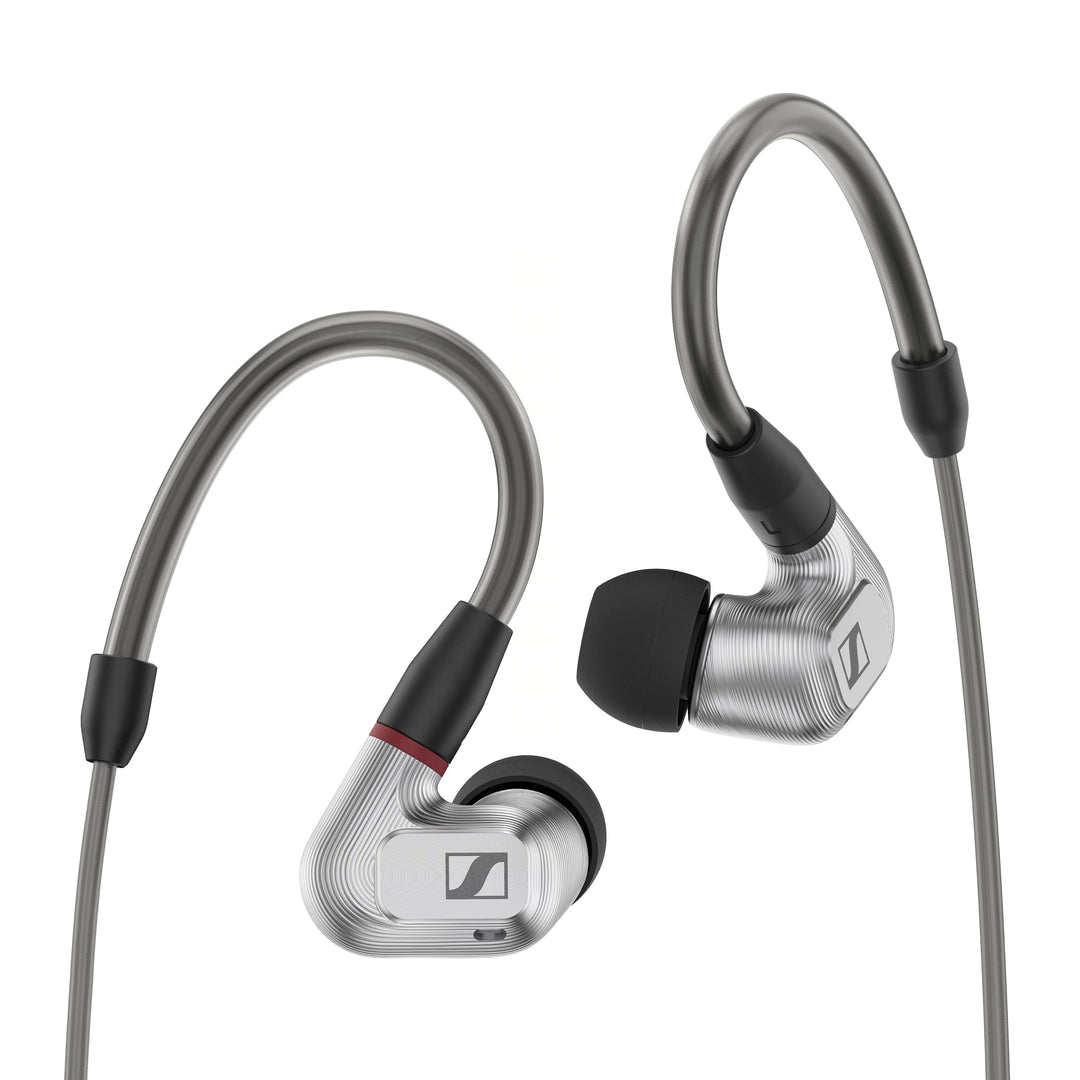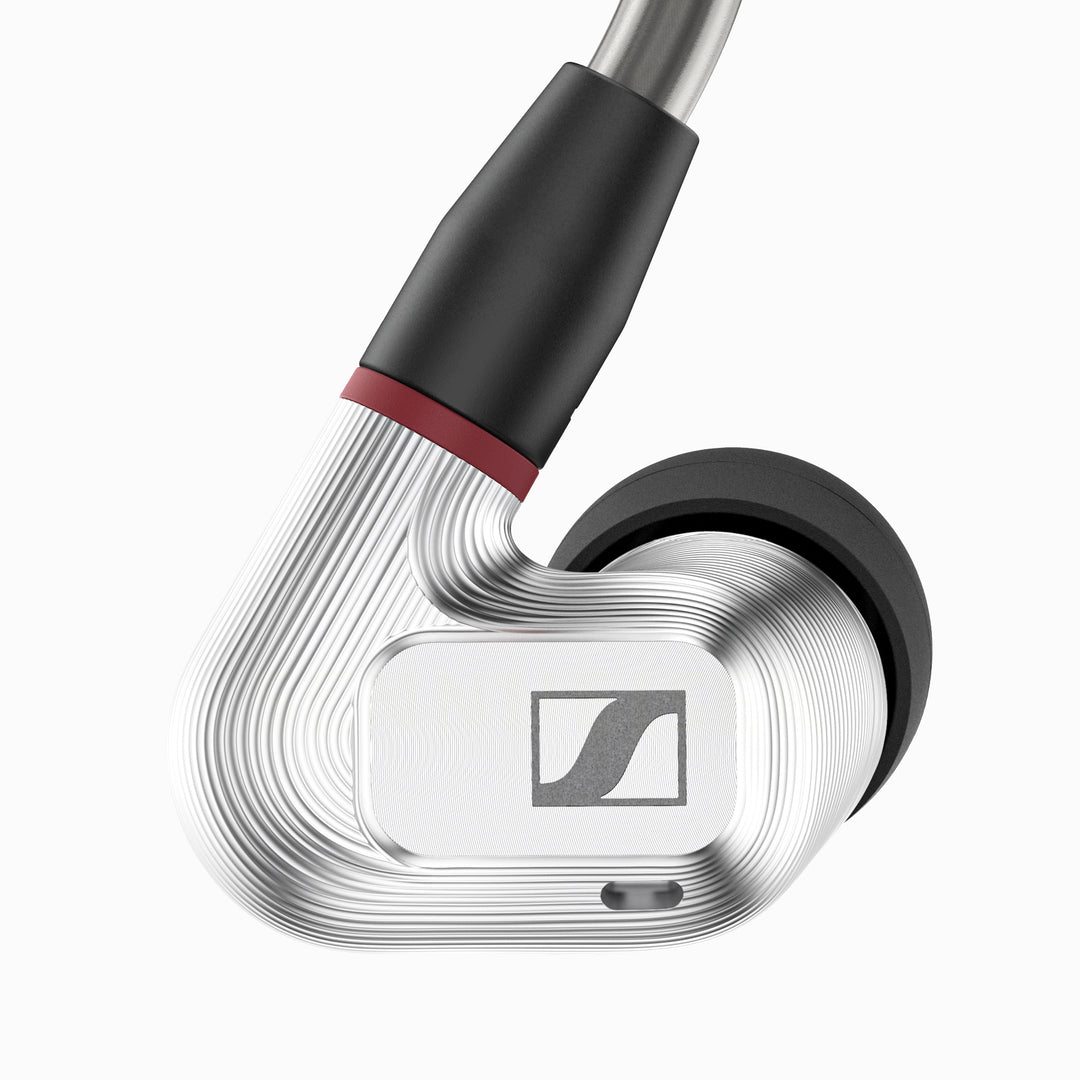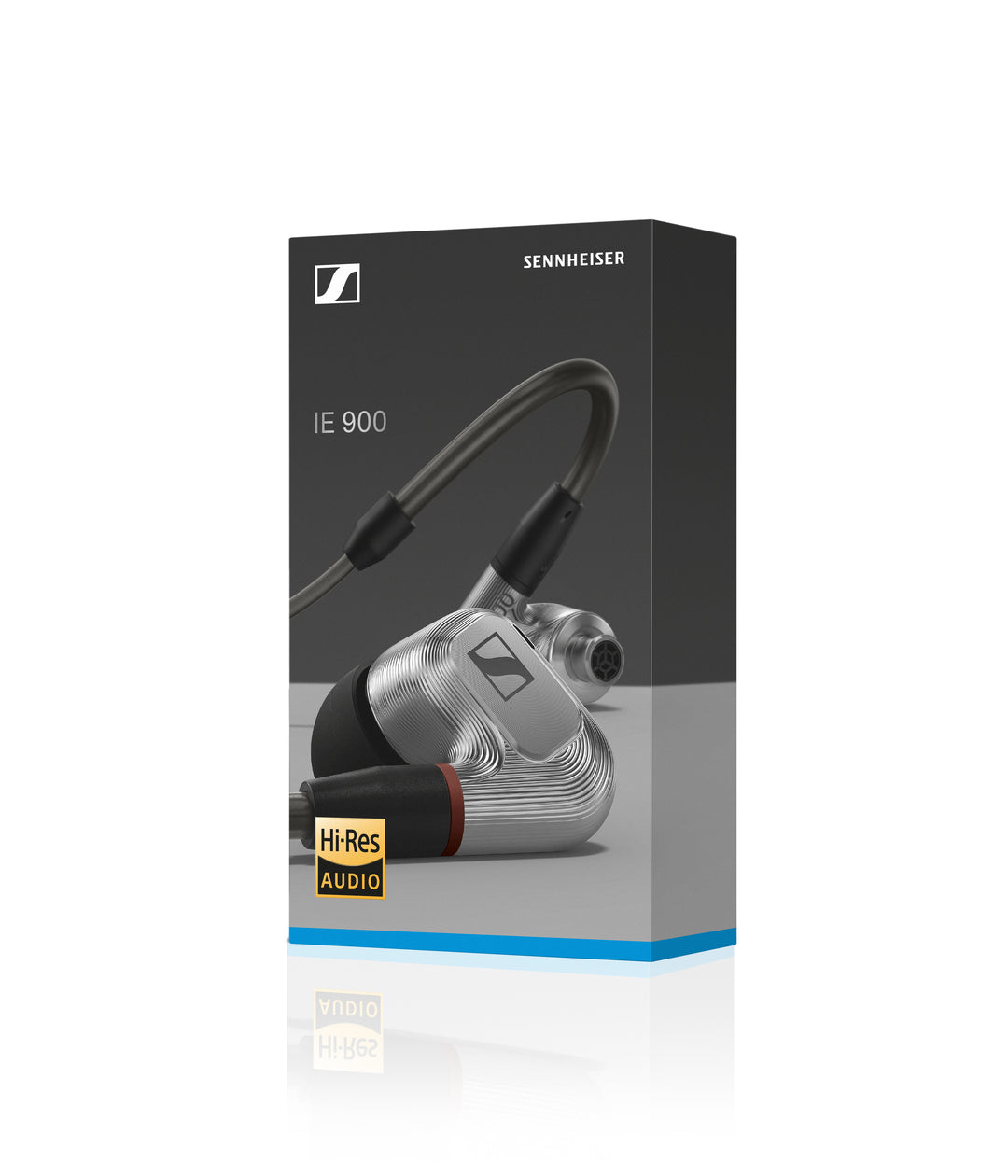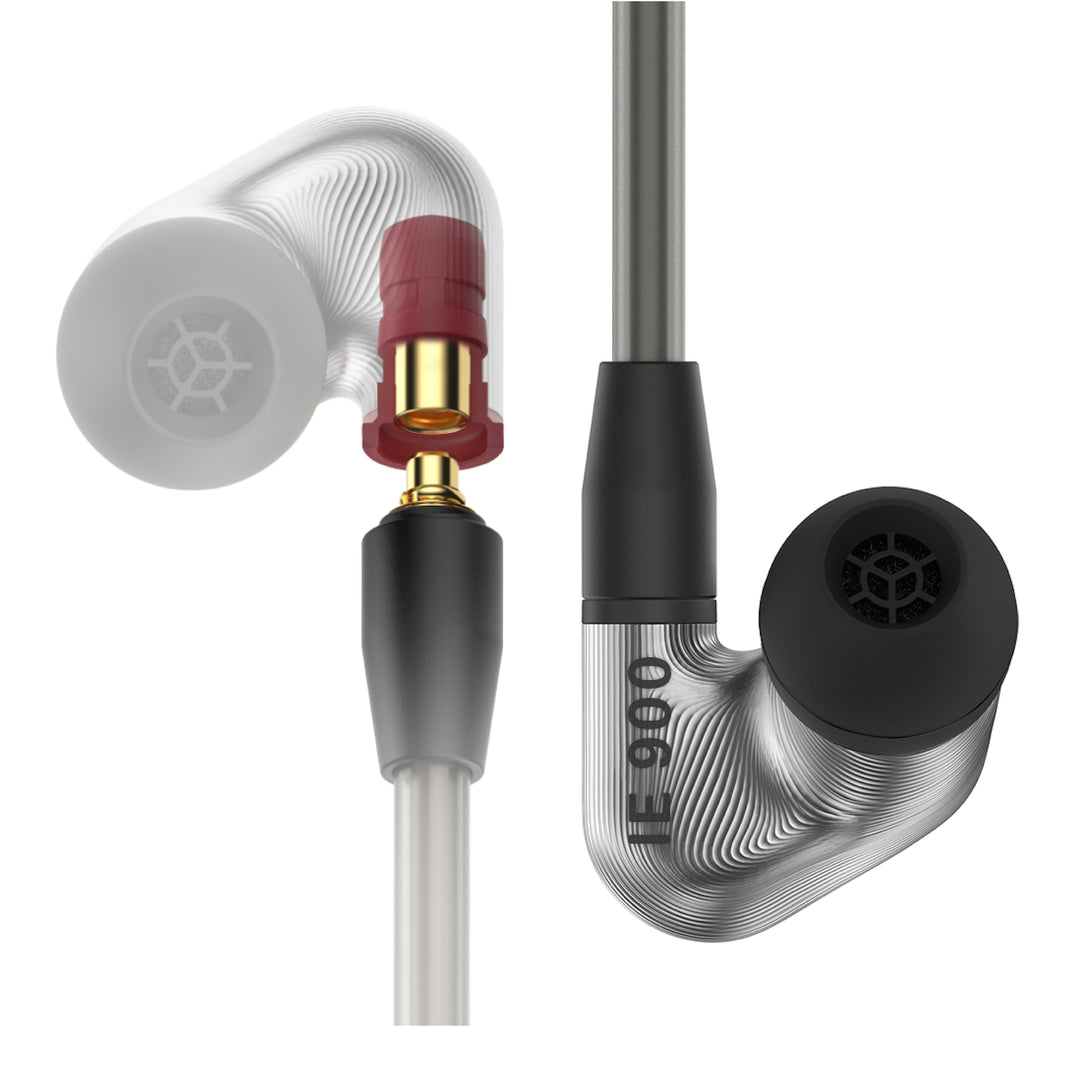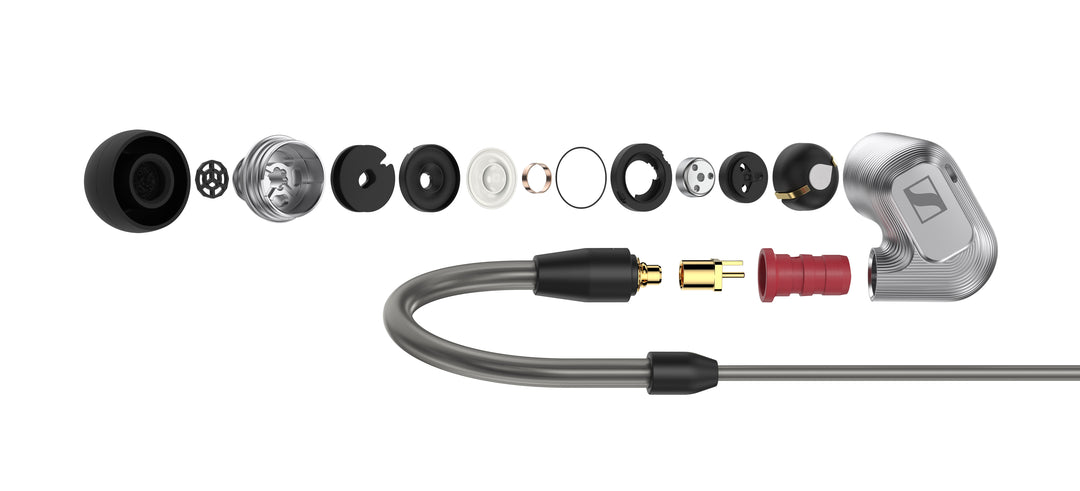 Sennheiser IE 900 | Dynamic Universal IEMs
Regular price
$1,499.95
Sale price
$999.95
Save 33%
/
---
Experience Peak German Audio Engineering with the Flagship Sennheiser IE 900
Single dynamic driver IEM
Enhanced performance through the use of Helmholtz resonators
X3R TrueResponse transducer technology for balanced, ultra-revealing detail, transparent sound and deep bass
Unrivaled craftsmanship featuring precision-milled, anodized, one-piece aluminum housing
Gold-plated Fidelity (+) MMCX connectors for improved stability
Includes 2.5, 3.5 and 4.4mm cables, premium carrying case, and adjustable ear hooks
The IE 900 — Goodbye to Tradeoffs
The IE 900 exposes musical masterpieces with sparkling treble and no trace of sibilance.
The IE 900 reveals the true potential of any HiFi master recording with brilliant, sparkling treble, no trace of sibilance, powerful lows, and no muddy mids. It has the uncanny ability to resolve fine detail alongside warmth and comfort for extended sessions. All these qualities derive from inspired feats of engineering. Sennheiser has improved its trusted 7mm transducer for the IE 900. They have created the all-new X3R triple-chamber absorber technology and milled it right into the solid aluminum core. Together, these innovations deliver a unique level of balance and transparency. Say goodbye to compromise.


A New Level of Clarity
A high-quality, single dynamic driver only.
In developing the IE 900, Sennheiser avoided the compromises required with multi-driver systems by choosing only a single, top-quality dynamic driver. They designed a sophisticated system of three Helmholtz resonators — a crucial element in the X3R technology - milled right into the solid aluminum housing. These tiny channels eliminate resonance peaks which can color the sound signature and alter the feel of your music. In addition, the complex "Vortex" structure in the nozzle of each earphone swirls acoustic energy in these frequency bands to smooth out peaks.
Acoustic Back Volume
To ensure accuracy across this critical frequency band, we've employed what is known as an Acoustic Back Volume.
Sennheiser's goal was to achieve a transparent sound with no distracting peaks or troughs, and to do so, clear separation of lows and mids is required. To ensure accuracy across this frequency band, Sennheiser employed Acoustic Back Volume: a small chamber within a chamber tuned to manage the slope and amplitude of the bass lift. By controlling the direction and overall volume of air through the transducer, a clear and natural sound signature is achieved yielding a disciplined bass and mid-range experience. Unpleasant resonances and listening fatigue vanish.
The Sound of Manufacturing Expertise
We build the IE 900 at our state-of-the-art audiophile manufacturing plant in Ireland.
It's the same facility that builds the revered HD 800S, HD 820, HD 650 and HD 600. Aluminum is well-suited for high-precision milling, and it provides an aesthetically pleasing, long-lasting home for the electro-acoustic components. A 5-axis CNC machine precision-cuts each housing individually from a single block of aluminum. The result is truly a work of art. Once anodized, the housing is highly resistant to wear and corrosion. The drivers in each pair are matched during an automated manufacturing process to eliminate variance. The result is a transparent soundstage with no gaps.
A Precise Fit for Precise Sound
The IE 900 is inspired by the comfort and secure fit of professional solutions.
Working musicians rely on high-quality, form-fitting earphones known as personal monitoring systems, but Sennheiser wanted to extend the reach beyond the performers of the world while using them as inspiration for the IE 900 so that all can enjoy. The IE 900 are perfect at your desk, on a train, or taking a walk through the woods. Never have a listening session spoiled by your earphones again.
It's All About Connections
In addition to outstanding sound, the IE 900 is made to last.
Gold-plated Fidelity+ MMCX connectors ensure perfect contact. Each termination is seated within a recessed, 4.8mm wide socket below the surface of the housing providing strain relief. The cables are para-aramid reinforced to withstand thousands of bend cycles. Connect to practically any digital audio source with the 3.5mm stereo plug, symmetrical 2.5mm, or 4.4mm cables for balanced output on hi-fi components.
Specifications

Transducer Principle: dynamic, Extra Wide Band (XWB)
Transducer Size: 7mm
Frequency Response (Speaker): 5Hz - 48000Hz
Ear Coupling: In-ear, closed
Sound Pressure Level (SPL): 123 dB (1 kHz, 1 Vrms)
Total Harmonic Distortion (THD): < 0.05% (1 kHz, 94 dB)
Cable Length: 4' (1.25m)
Connector: stereo jack plug, gold-plated, MMCX plug
Impedance: 18 Ω
Attenuation: -10 dB
In The Box
IE 900 in-ear monitors
2.5mm, 3.5mm, & 4.4mm para-aramid reinforced cables
(x3) pairs of silicone and (x3) pairs of foam ear adapters (S/M/L)
Premium carry case with metal serial no. plate
Cable clip, Cleaning tool & Cleaning cloth
Presentation box with signed customer certificate & User manuals