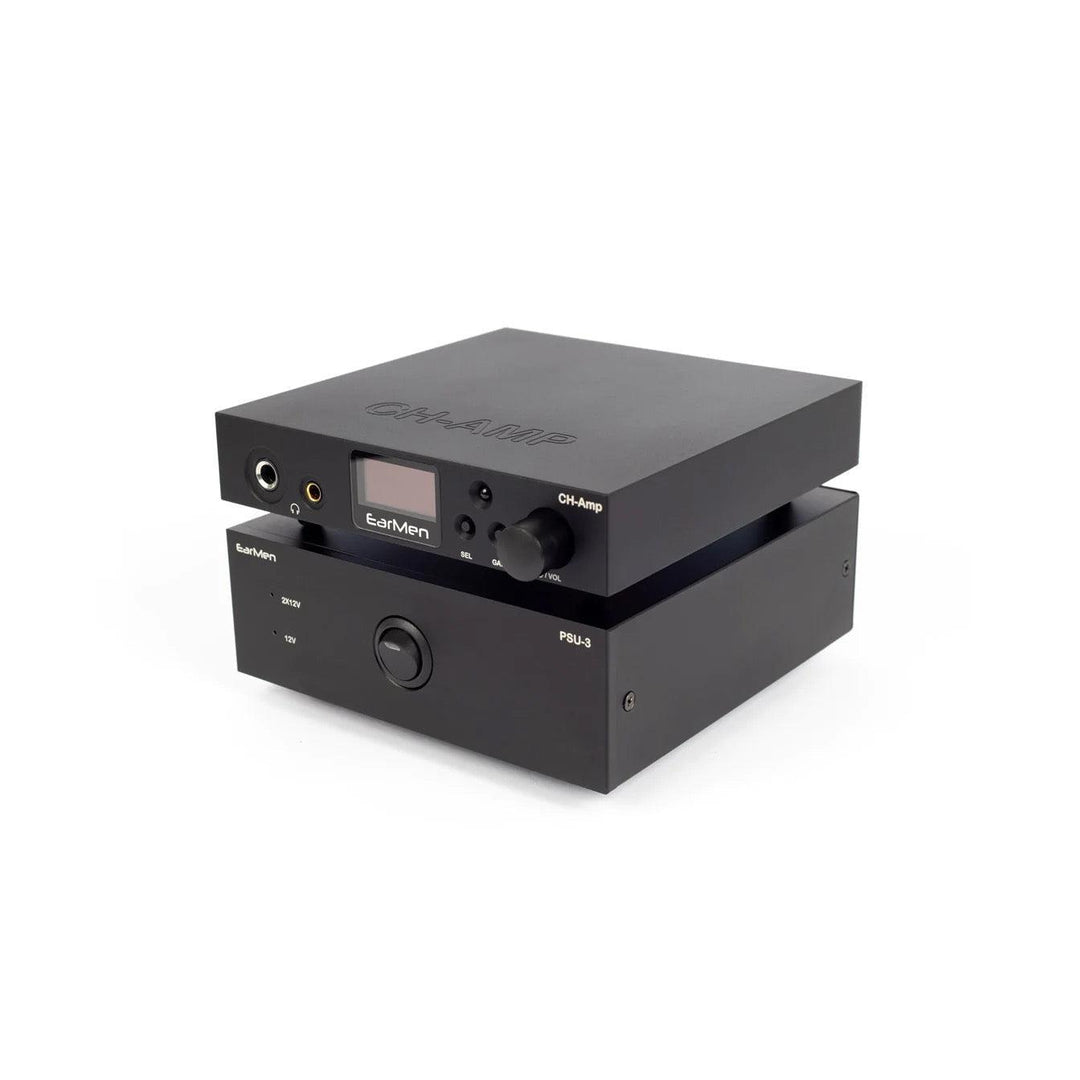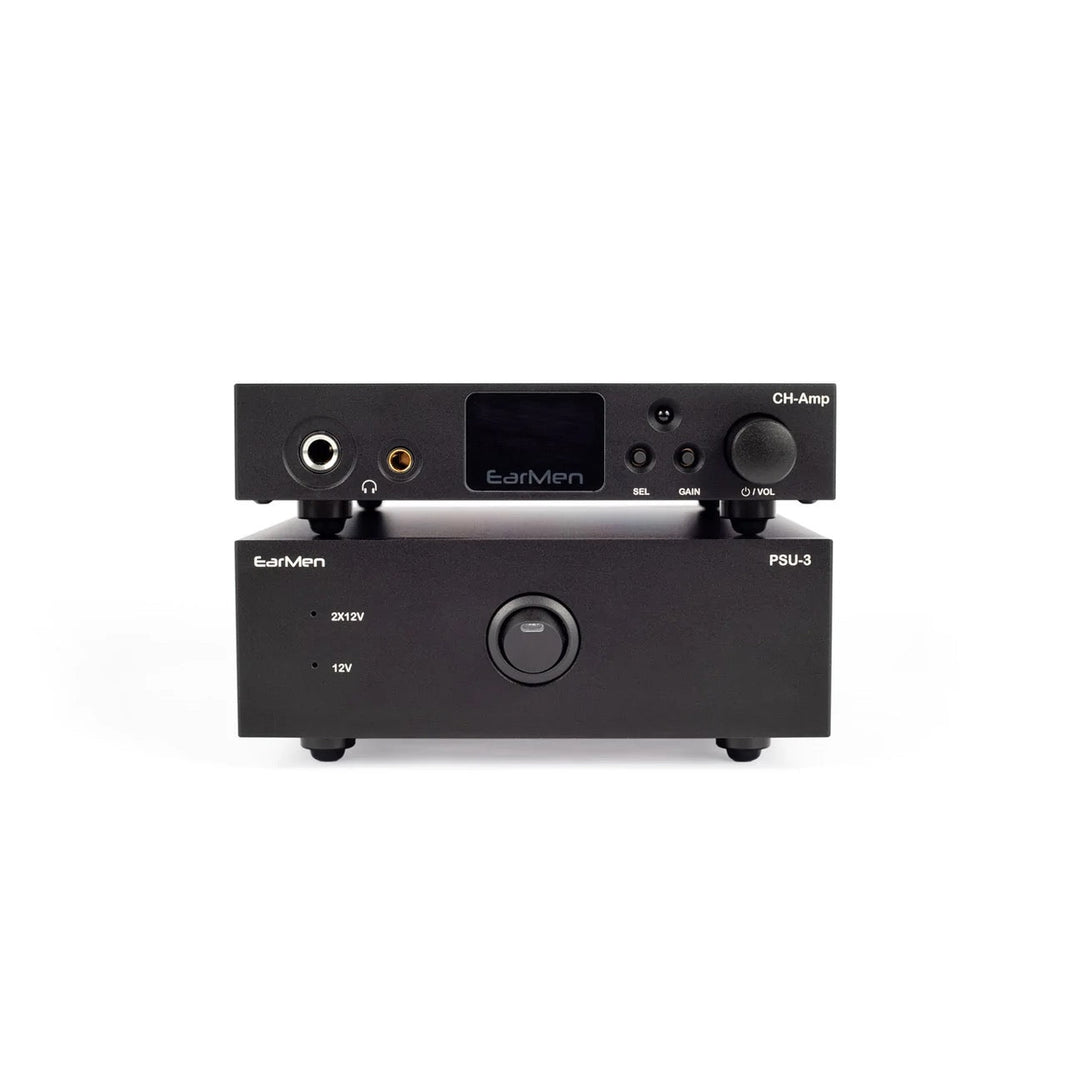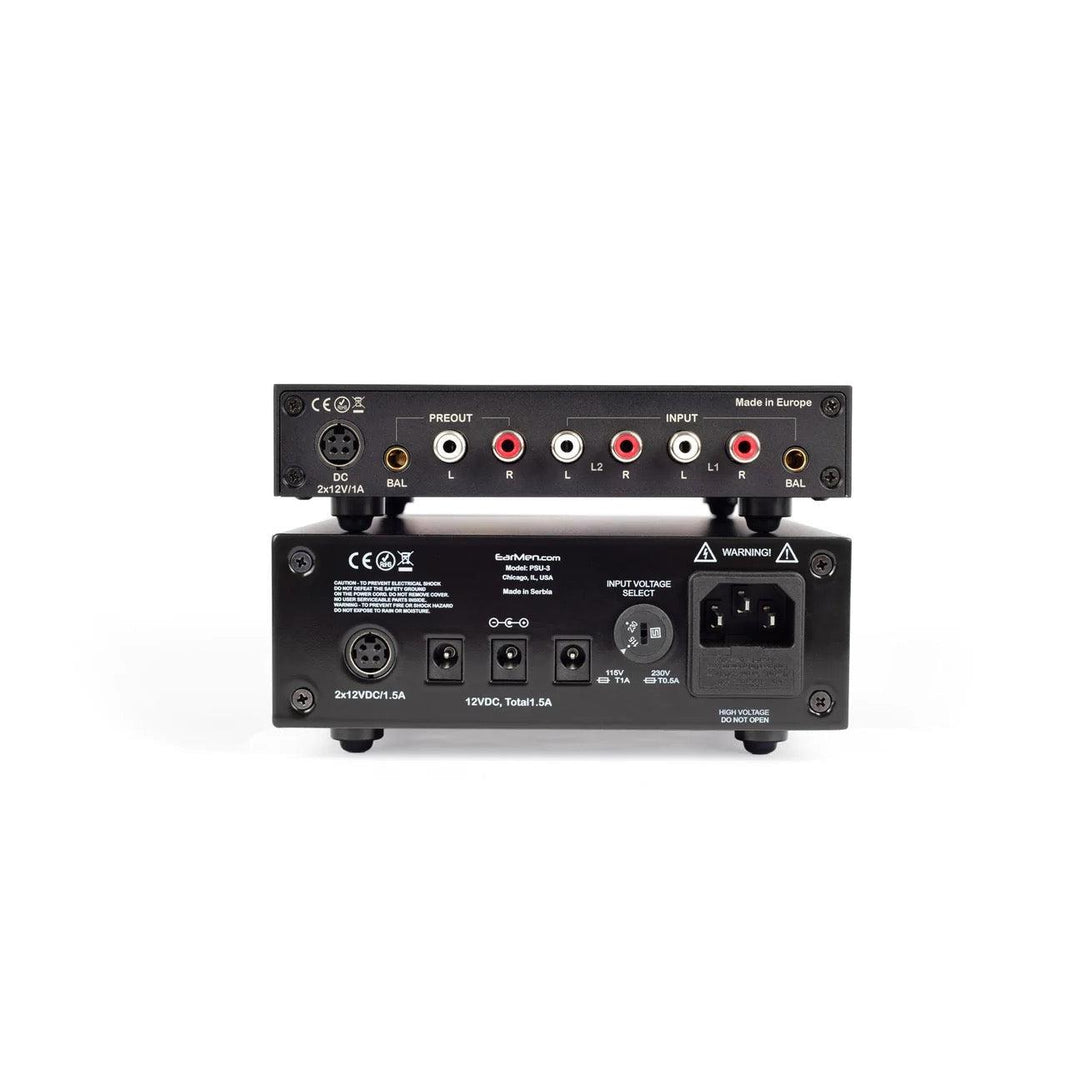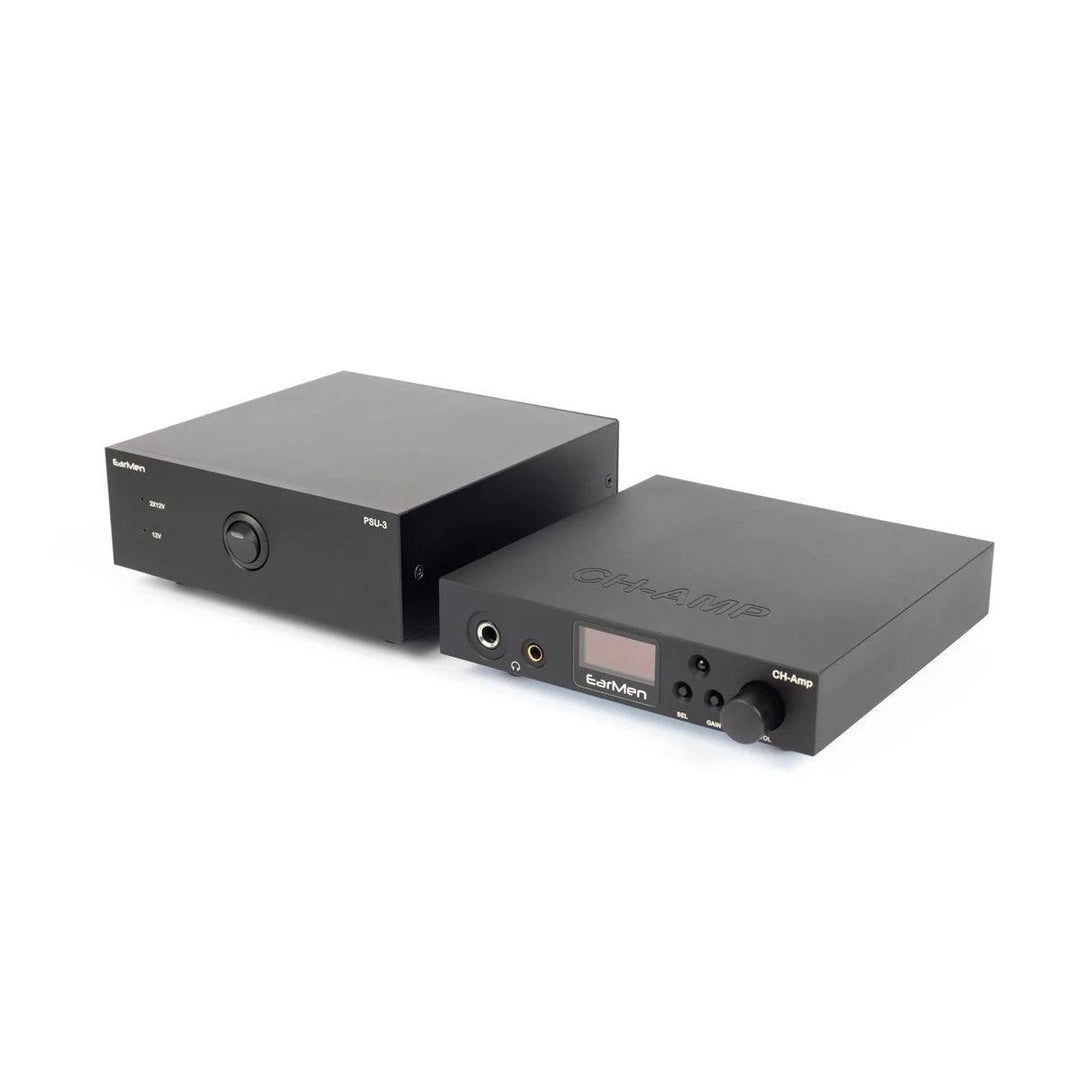 EarMen CH-Amp | Fully Balanced Desktop Headphone Amp
Regular price
$1,480.00
Sale price
$999.00
Save 33%
/
---
EarMen CH-Amp delivers balanced power in a lightweight, small footprint desktop amp

Composite amplifier topology
Output power up to 3.8W with Gain Control
Fully balanced architecture
Ultra low THD and SNR
Earmen, a step further...
Building upon the success of small portable devices in the market, EarMen has developed a specially designed line of devices for enhanced listening pleasure. Among them is the EarMen CH-Amp, a fully balanced desktop headphone amplifier with robust features and linear power supply unit.
Composite Amplifier Topology
Composite op-amps bring the best of both worlds with excellent DC and AC characteristics. These amplifiers offer several advantages over other types of amplifiers.
Power amplifiers typically use thermal feedback loops thus causing serious errors while driving heavy loads. These errors occur due to self-induced heat. The use of composite can remove such errors and improve the performance of the circuitry. The composite amplifiers also offer better DC output-offset. The excess of the load placed on the output transistors does not affect offset voltage.
Design
EarMen uses WIMA capacitors as well as audio electrolytes in combination with MELF low noise resistors and SoundPlus OPA1642 operational amplifiers all of which contribute to achieving a neutral sound. The CH-Amp has excellent characteristics, very low signal-to-noise ratio and THD, excellent frequency response, and loads of power. There is minimal characteristic loss on the device even at high loads.
The CH-Amp boasts two key features: preamp outs and a gain switch. There are both balanced and single-ended preamp outputs, so you can connect to powered monitors for a complete system. The gain switch gives you better control of both output level and impedance allowing for optimum matching to your headphones.
Exceptional Workmanship
CH-Amp is born from a full block aluminum chassis for increased durability. Its compact design makes it fitting for any environment, system, or home. The PCB is embedded in a solid aluminum housing yielding greater protection inside the housing and additional insulation from external influences.
Fully Balanced Architecture
The EarMen CH-Amp is a fully Balanced Headphone Amplifier which means that the balanced outputs from the source go to the output amplified but intact. From the single-end input, the signals are converted to balanced without phase shift (phase imbalance), so that the obtained + and - signals are perfectly in phase. In this way, EarMen has removed unwanted phases and prevent them from being added inside the device.
Extra Low Linear Power Supply
With the CH-Amp you also get a linear low noise power supply made with premium components and latest circuit design. EarMen Linear power supplies are reliable, simplistic, and produce minimal noise and are designed specifically for EarMen devices in order to get the best characteristics and maximum efficiency. They also protect against current overload, short circuits, and thermal overload per the highest safety standards.
As an added bonus, this power supply can also be connected to the EarMen Tradutto DAC and EarMen Staccato Streamer for a great all-in-one system.
Specifications
Inputs
Line 1 RCA Single End Input Input Sensitivity = 2V
Line 2 RCA Single End Input Input Sensitivity = 2V
Line 3 Balanced 4.4 mm Input Sensitivity = 4V
Headphone Outputs
SE 6.35mm output impedance = <1 Ω
Balanced 4.4mm output impedance = <1 Ω
Pre Outputs
RCA (SE output) output impedance = 100Ω
Balanced 4.4mm output impedance = 200Ω
Single-ended output
Output Level: 7Vrms
Max Power: 1.5W
THD+N: 0.0005%
SNR: >116dB
Freq. Response: ±0.005dB
Fully Balanced Output
Output Level: 11Vrms
Max Power: 3.8W
THD+N: 0.0008%
SNR: >118dB
Line
Balanced output 

Output Level: 8V
Output Impedance: 200Ω

Single-end Output

Output Level: 4V
Output Impedance: 100Ω
Gain
High

SE 6.35mm 7V (1.5W / 32Ω)
Balanced 4.4mm 11V (3.8W / 32Ω)

Low

2.9V (260mW / 32Ω)
5.5V (1W / 32Ω)
Dimension  L x H x W: 5.9" x 1.18" x 5.9" (150 x 30 x 150mm)
Weight: 1.21 lbs (550g)
PSU Dimension L x H x W: 5.9" x 2.36" x 5.9" (150 x 60 x 150mm)
PSU Weight: 3.52 lbs (1590g)