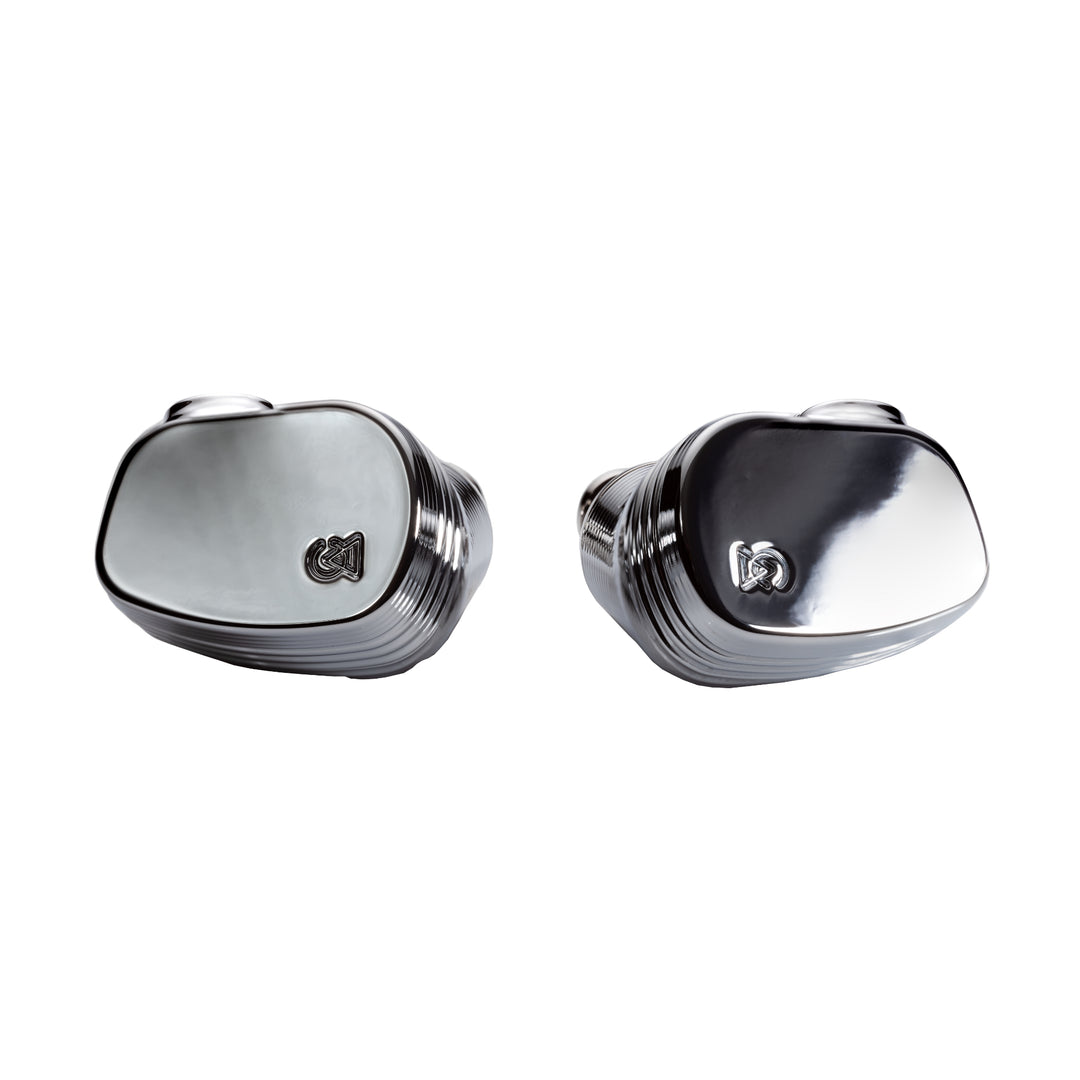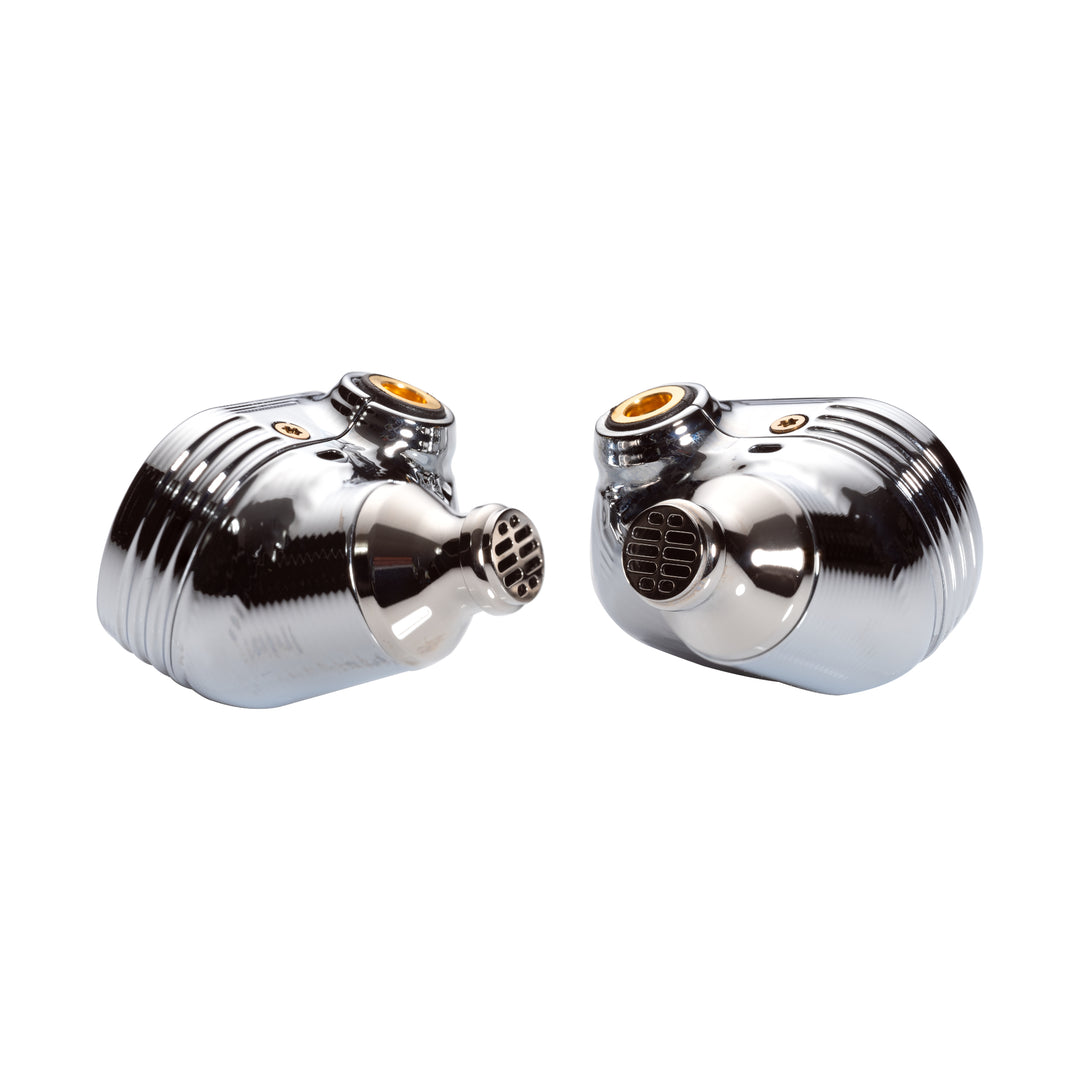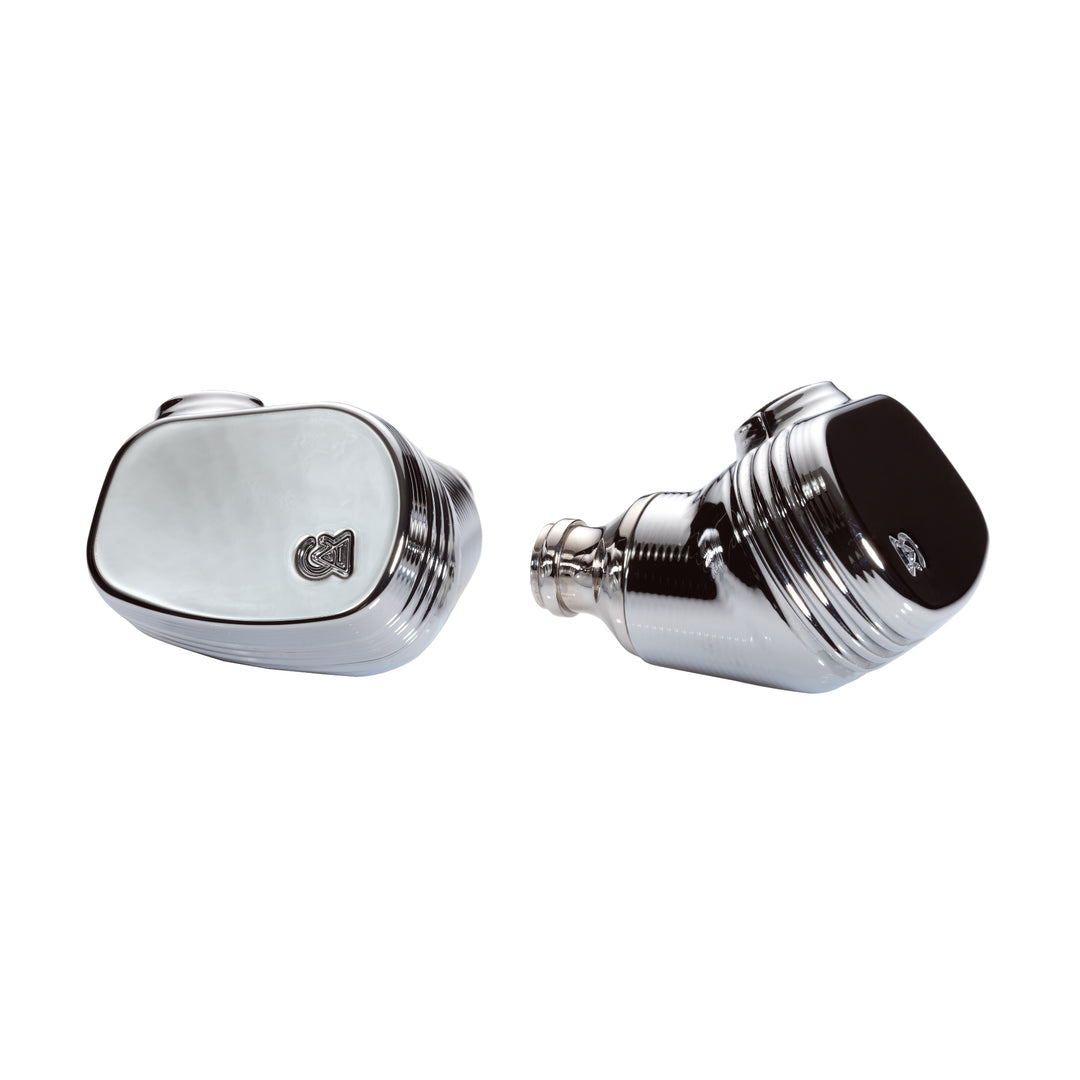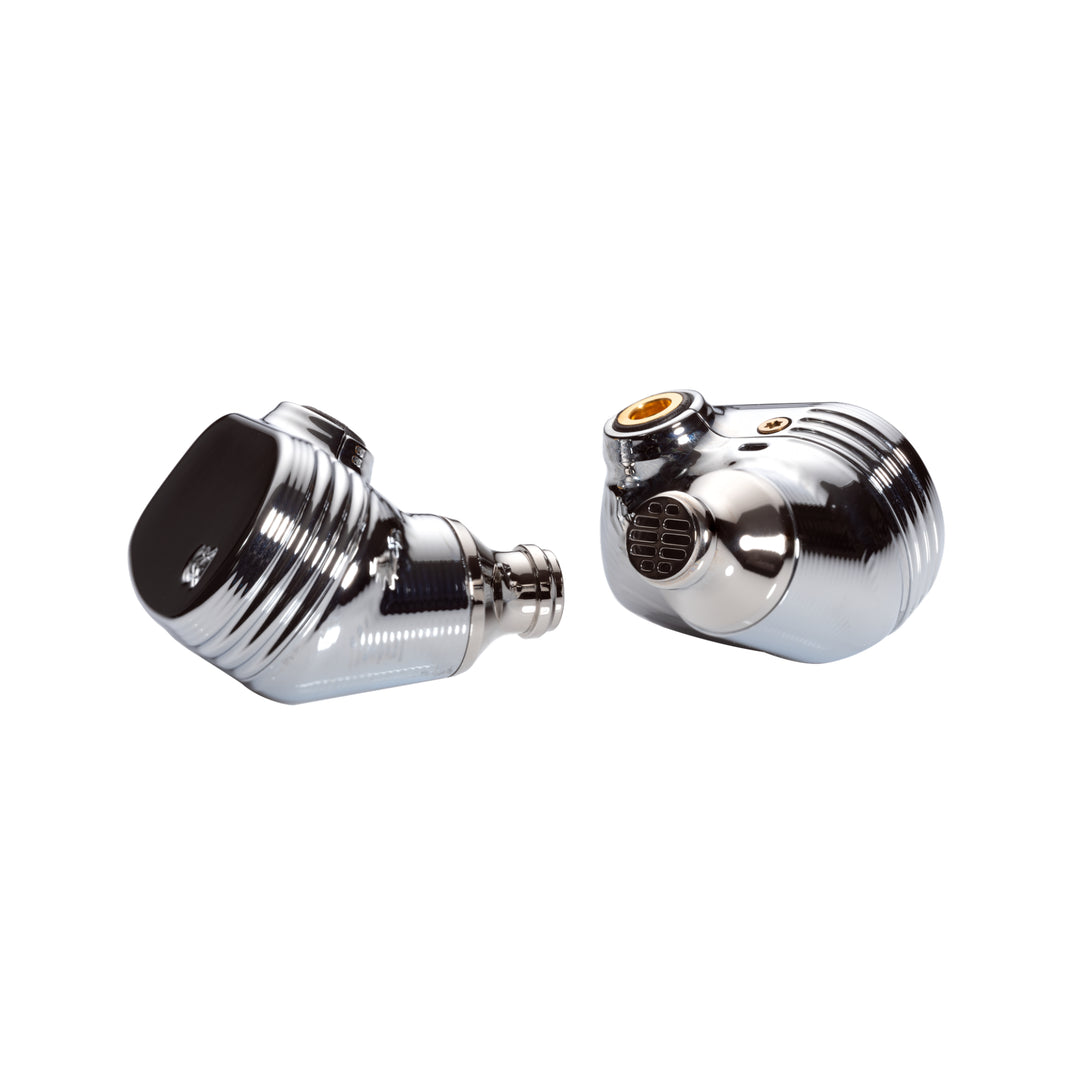 Campfire Audio Solaris Mercury Multiverse | Universal Hybrid Earphones
---
Campfire Audio's Solaris Mercury brings the performance of Solaris 2020 in a chrome finished limited edition
Limited to a run of 78 total units
Astounding soundstage, imaging, detail, and impact
Hybrid design with custom Balanced Armature drivers and a specially tuned Dynamic driver
Chrome finished body, Beryllium / Copper MMCX connectors, Stainless Steel spout
Includes CA large leather case and (x3) Silver Litz cables (2.5, 3.5, 4.4 included)
Explosive Musical Realism with Deft Execution
Holographic presentation. Intimate detail retrieval. Soaring highs, engaging mids, and impactful bass. Music sounds like music with lifelike performances, superior layering and unbelievable imaging. The same critically acclaimed sonic characteristics of the Solaris 2020 are shared in the Solaris Mercury limited edition.
Following in the footsteps of the Solaris 2020, the Mercury incorporates Campfire Audio's Solid-Body acoustic design which provides for more control of the interplay of the drivers while resulting in a cleaner and more refined sound.
The Solaris Mercury is a hybrid design, blending the best of the balanced armature performance with the physicality of dynamic drivers. It features 2 custom balanced armature drivers paired with our T.A.E.C for extended highs, without sibilance or fatigue. A larger single rear-ported balanced armature driver provides rich delivery of mid frequencies. A specially tuned version of our 10mm A.D.L.C. dynamic driver, optimized with our Polarity Tuned Chamber, anchors the sonic performance with deeply engaging mid-frequency tonality and visceral bass response.
Pure Silver Litz – an Exceptional Cable for an Exceptional IEM
The Solaris Mercury includes (x3) pure Silver Litz cables in 2.5mm, 3.5mm, and 4.4mm terminations with custom beryllium/copper MMCX connectors. They include 4 conductors of pure, silver stranding Litz wire. The cable contains a medical grade PVC jacket and is specially annealed for an extra flexible feel. The individually enameled stranding avoids oxidizing even in humid climates, and the connectors are gold-plated for superior connection. The cables are sure to bring out the very best in the Solaris Mercury.
Exclusive Campfire Audio Technology:
Tuned Acoustic Expansion Chamber (T.A.E.C.)™
Our Polarity Tuned Chamber allows us to optimize the sonic performance of our dynamic drivers. Deploying particular volume cavities, both in front of and behind our dynamic driver, we can pull bigger sounds from smaller drivers. This also gives us the ability, in the case of hybrid designs, to specifically target the driver performance.
Polarity Tuned Chamber
Our new solid body design provides optimized acoustic performance by incorporating the tuning chambers of the earphone directly into the final earphone print.
3D Optimized Acoustic Construction
Close attention to detail is critical to delivering you the superior musical experience from our earphones. Solaris features an acoustically optimized interior model that allows each driver to deliver the very best sound quality. When heard together, the drivers offer a seamless musical experience as a result of this process.
Specifications
5Hz–20kHz Frequency Response
94 dB SPL @ 1kHz: 6.54 mVrms
15.5 Ω @ 1kHz Impedance
Less than 1% Total Harmonic Distortion
Chrome Finished Body
Dual Custom Balanced Armature Drivers + T.A.E.C. (High)
Single Updated Custom Balanced Armature Driver (Mid)
Specially Tuned 10mm Dynamic Driver (Mid + Low)
Plasma enhanced Chemical Vapor Deposition (C.V.D.) | Amorphous Diamond Like Carbon (A.D.L.C.) Diaphragm
Beryllium / Copper MMCX Connections
Stainless Steel Spout
In the Box
Campfire Audio Solaris Mercury IEMs
Campfire Audio Black Leather Earphone Case
(x3) Pure Silver Litz cables (2.5mm, 3.5mm, 4.4mm terminations)
Campfire Audio Marshmallow Tips (S/M/L)
Silicon Earphone Tips (S/M/L)
Campfire Audio Lapel Pin
Cleaning Tool
Earphone Protection Sleeve
Campfire Audio 2 Year Limited Warranty