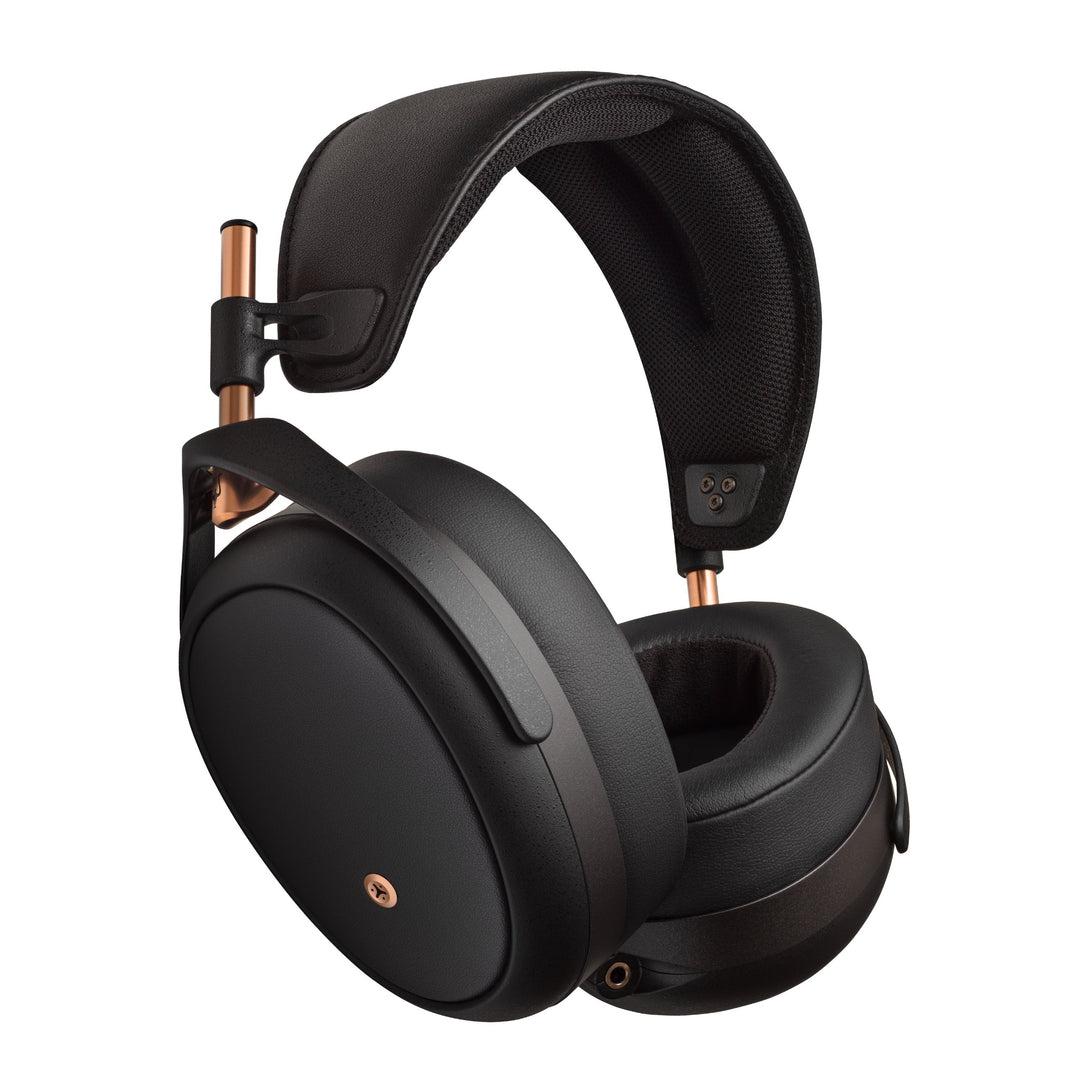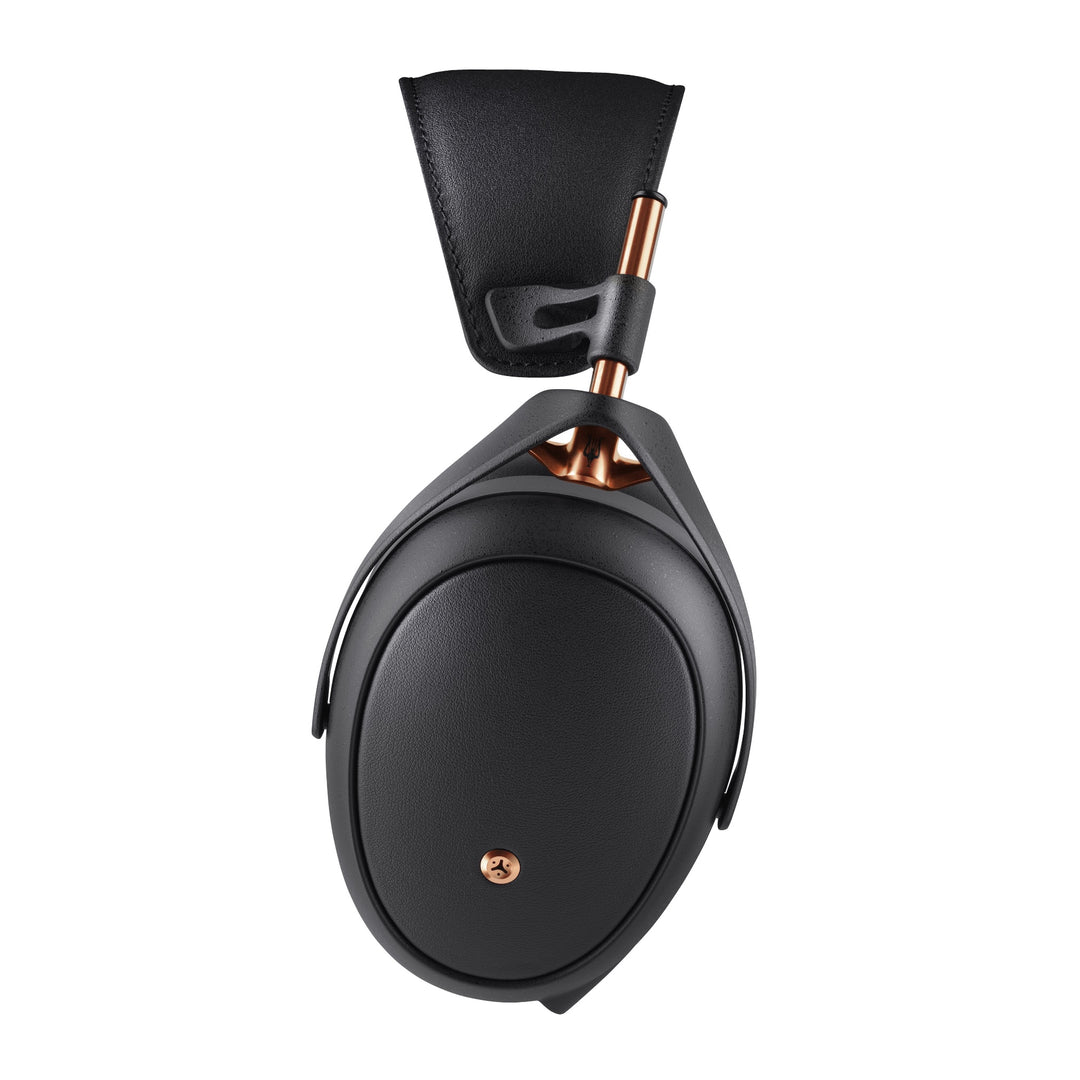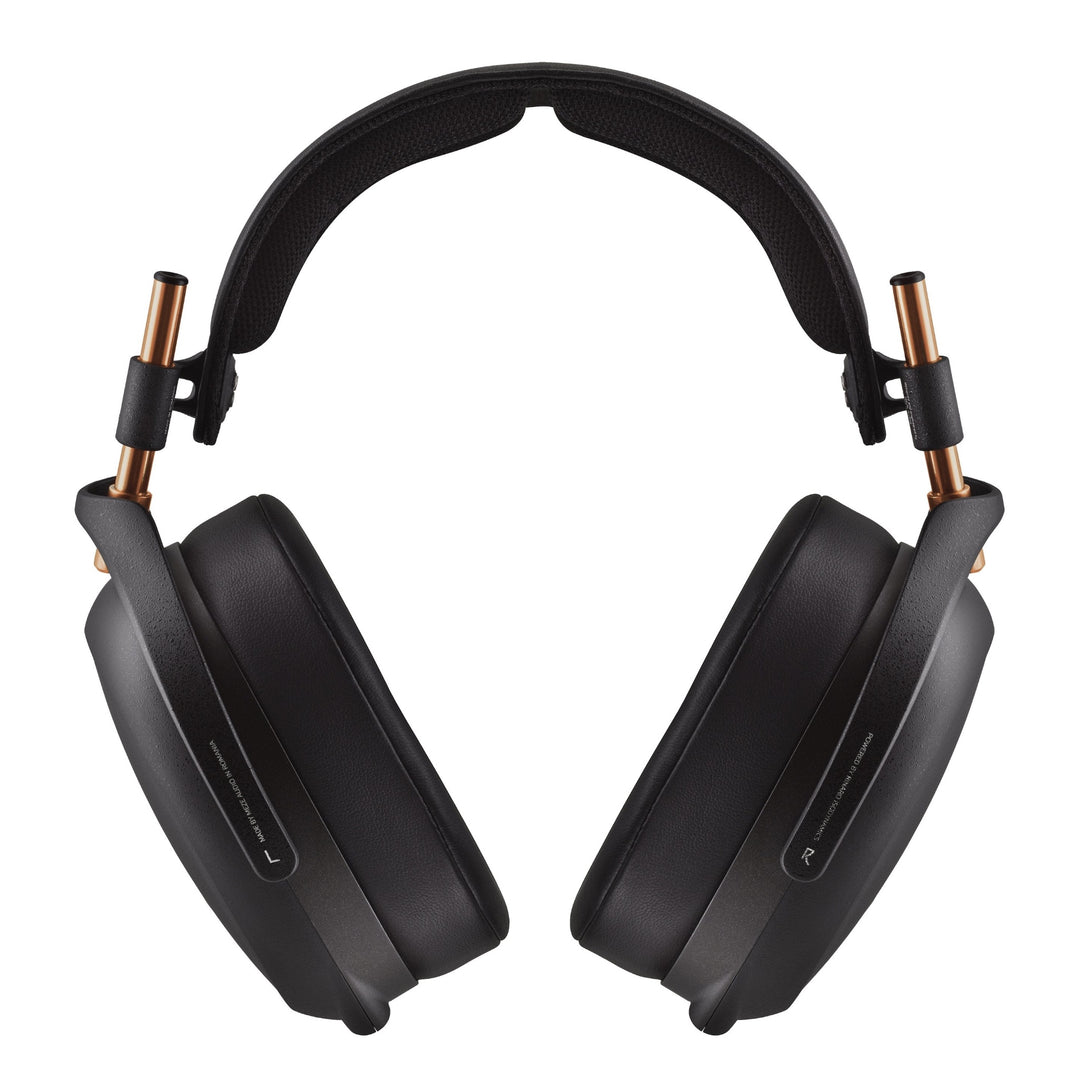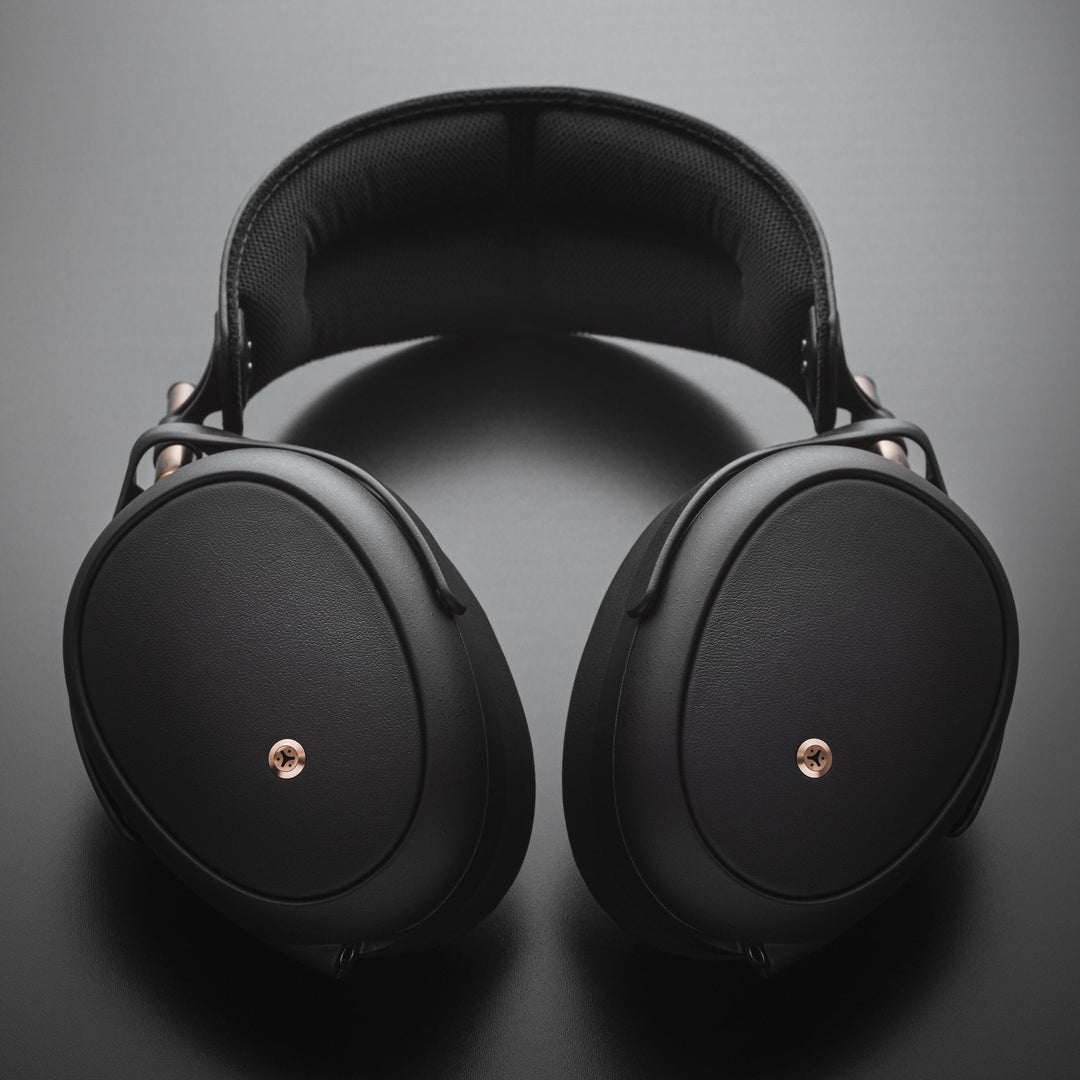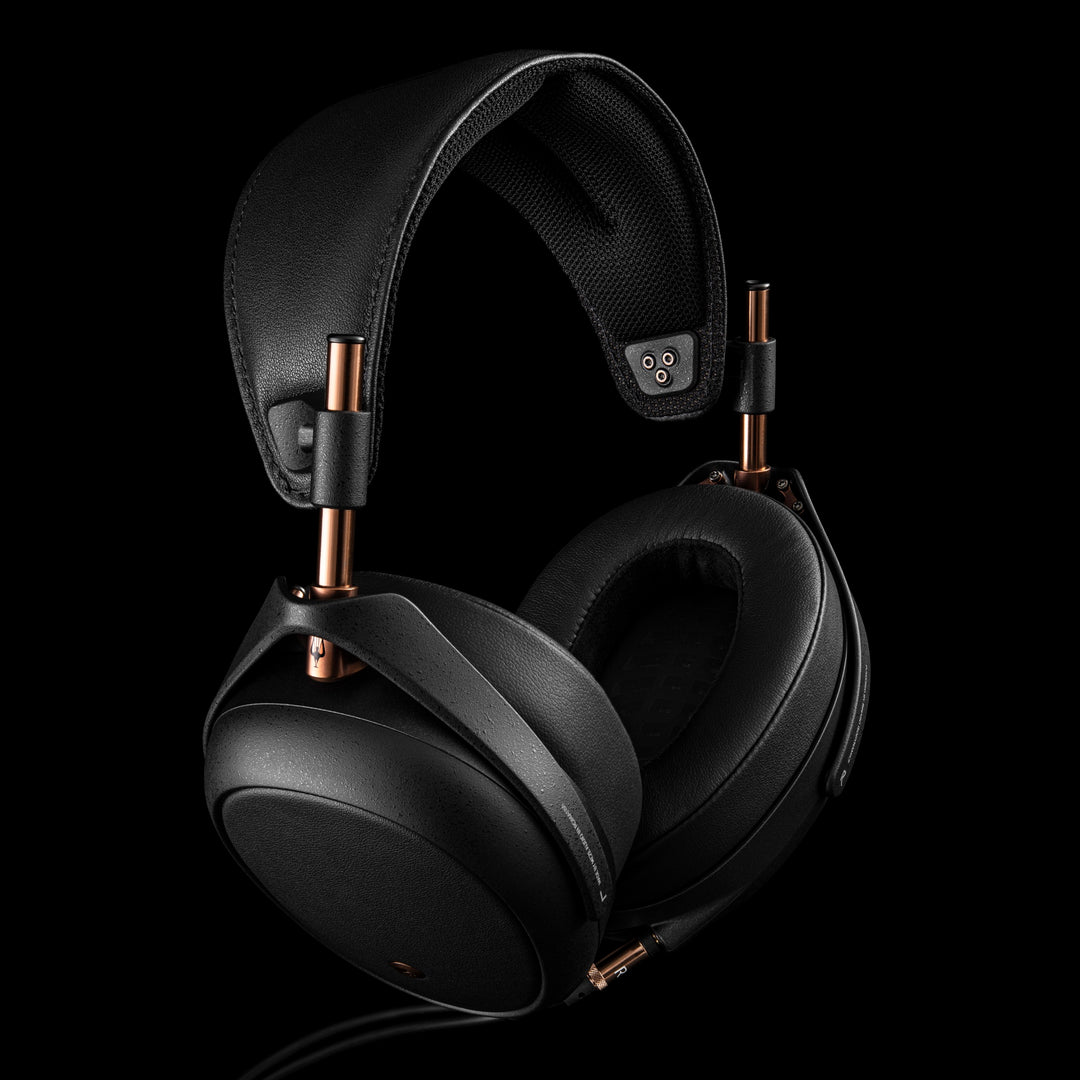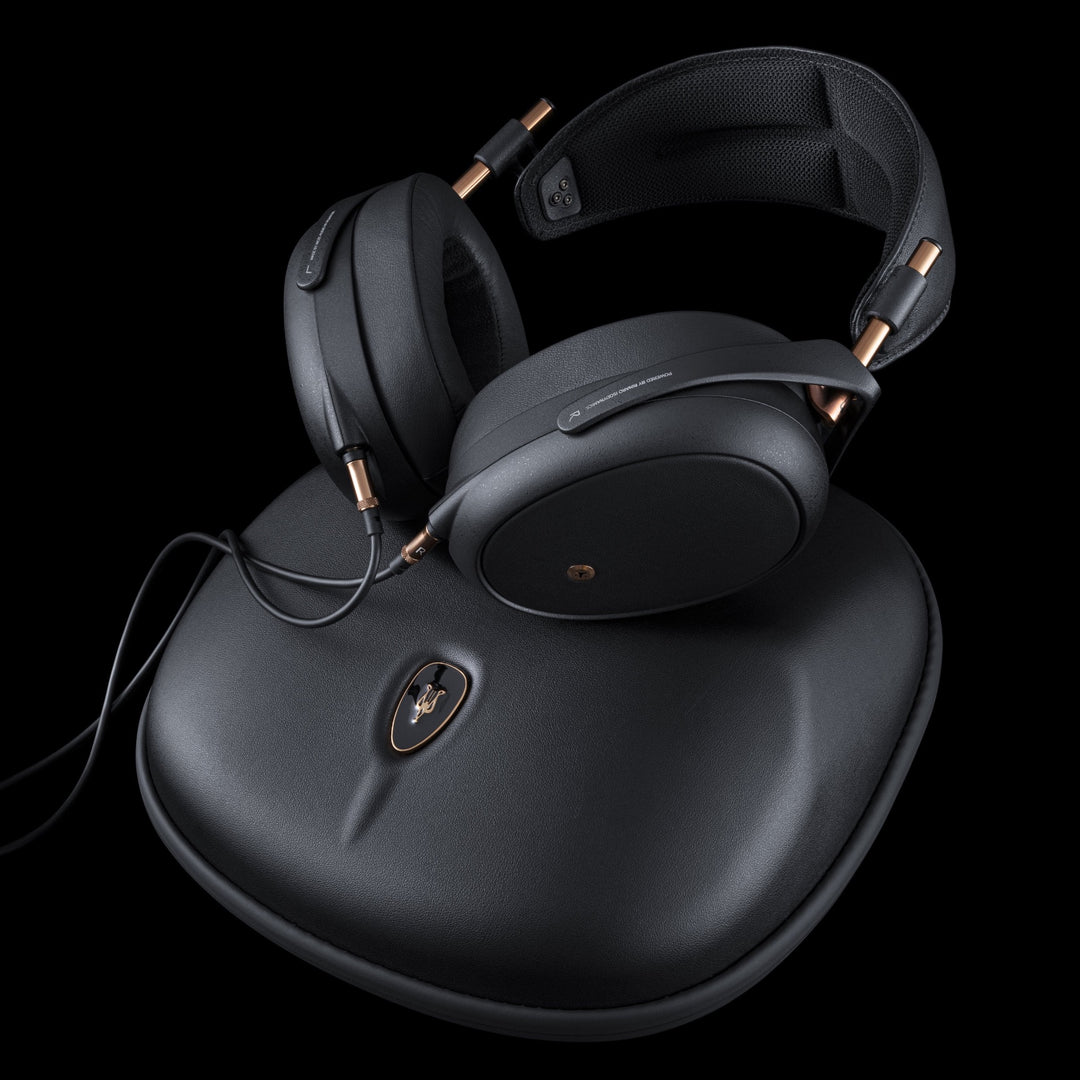 Meze Liric | Closed-Back Isodynamic Hybrid Planar Headphones
---
Experience Crisp Detail with Luxurious Comfort in Meze Audio's Award Winning Closed-back Liric
Closed-back Isodynamic hybrid planar headphones
Custom MZ4 Isodynamic Hybrid Array driver developed by Rinaro
Detailed sound, tonal balance leans towards neutral, small emphasis in lower bass
Easy to drive but responds well to larger amounts of power with strong performance from Balanced input
Bloom's Take

Liric continues Meze's legacy of superb design and innovation. Not content to make a "closed-back Empyrean," Meze is pushing into new sonic territory with a headphone that takes aim at some of the best closed-back headphones in the world. Ultimately, Liric is a look back at Meze's roots with the 99 Classics, taking those basic principles – a portable design with a sound that evokes the joy and emotion of music – and pushes it forward into flagship level headphone.
Award Winning Technology in a Portable Frame
One of the most sophisticated and advanced planar magnetic technologies in the world and patented in the US, EU, China, and other countries, the Rinaro MZ4 Isodynamic Hybrid Array driver was scaled down and tuned to deliver an audio experience in-line with its larger counterparts found in Empyrean and Elite.
Combined with the closed-back design, the original clarity and emotion is preserved in your music through enhanced sound and minimized external noise. Each driver is entirely hand assembled and tested in Rinaro's facility in Ukraine.
MZ4 CASING
Reinforced polymer housing designed to withstand the demanding 10,7N load generated by the Hybrid Magnet Array.
MZ4 HYBRID MAGNET ARRAY
Symmetrically placed on either side of the diaphragm, the neodymium magnets are arranged into a Hybrid Array to create a 0.3 Tesla Isodynamic magnetic field across the entire diaphragm surface.
MZ4 ISODYNAMIC HYBRID ARRAY DRIVER
LIRIC is the first closed-back headphone to be powered by this Rinaro driver. The MZ4 driver offers the same dual shaped voice coil array seen in the Empyrean. Over 30 years of R&D have gone into developing this tech, resulting in one of the lightest and most advanced planar magnetic drivers on the market.
ULTRA LOW DISTORTION
Total harmonic distortion (THD) measures under 0.15% in the entire range.
LIGHTWEIGHT
71g combined driver weight designed to create a headphone that offers comfortable listening on the go.
Phase-X™ SYSTEM
Improved ambience and spatial sound imaging through innovative technology.
Patent pending.
ULTRA HIGH RESOLUTION AUDIO
Upper frequency limit of audio reproduction is 92,000 Hz.
EASY-TO-DRIVE
100dB@1mw/1kHz; 30Ω
Can be driven by almost any portable source without needing amplification.
Advantages of a Dual-Driven System
The MZ4 driver combines individual switchback and spiral shaped voice coils within the same diaphragm allowing sound to be targeted with more accuracy around the natural form of the ear:
SWITCHBACK COIL
The switchback coil is more efficient at reproducing lower frequencies and is positioned in the upper part of the driver.
SPIRAL COIL
The spiral coil is more efficient at reproducing middle-high frequencies and is positioned directly over the ear canal enabling more direct sound waves to enter the ear without any time delays.
ISOPLANAR DIAPHRAGM MATERIAL
The diaphragm is manufactured from a custom developed isotropic thermally stabilized polymer with a conductive layer. Through unique processing methods, an ultralight yet rigid diaphragm has been achieved.
IMPROVED EFFICIENCY AT HIGHER FREQUENCIES
At frequencies above 10kHz where sound wave length is smaller than the cushion's inner cavity, the sound field becomes diffused with an amount of direct and reflected sound waves within the ear canal.
Phase-X™, A Revolution in Sound Imaging
An innovation to the MZ4 driver is the Phase-X™ system created by Rinaro as a way to minimize phase distortion issues, typically found in closed-back headphone designs. This patent-pending technology helps deliver an immersive spatial sound imaging.
Specifications
Overview
Driver Type: Isodynamic Hybrid Array
Operating Principle: Closed
Ear Coupling: Circumaural
Frequency Response: 4 - 92,000Hz
Impedance: 30 Ω
Nominal SPL: 100 dB (1 mW / 1 kHz)
Maximum SPL: > 130 dB
Total Harmonic Distortion (THD): <0.15%
Weight: 391g
MZ4 Driver Details
Geometrical Shape: Ovoid
Size: 92mm x 63mm
Driver Weight: 71g
Casing: Fiberglass reinforced polymer
Diaphragm Type: Rinaro Isoplanar® MZ4
Active Area: 3507 mm2
Diaphragm Weight: 0.08g
Acoustic Mass: 6.5 kg/m4
Lower Frequency Limit: 4 Hz
Upper-Frequency Limit: 92,000 Hz
In the Box
Case
Gift box with foam inserts
EVA pouch with soft plush interior
Included Cables
1.5m soft TPE cable - 3.5mm
3m soft TPE cable - 3.5mm
6.3mm gold-plated adapter
Airplane jack adapter